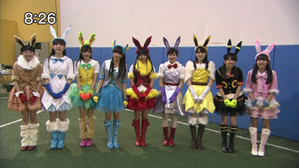 Linked Episode: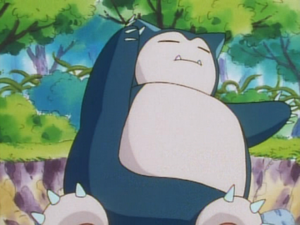 Link to Episode Guide
2013-06-02 おきろ! カビゴン! / ポケスマゲノセクト軍団がポケモンの商品を作っている会社に突撃! / 私立恵比寿中学が再び登場 / 視聴者バトルはゴルゴ所長!
2013-06-02 Okiro! Kabigon! / PokéSma Genesect Gundan ga Pokémon no shōhin wo tsukutte iru kaisha ni totsugeki! / Shiritsu Ebisu Chūgaku ga futatabi tōjō / Shichōsha battle wa Golgo-shochō!
2013-06-02 Wake up! Kabigon! / The PokéSma Genesect Army Storm Companies that Produce Pokémon Merchandise! / Shiritsu Ebisu Chugaku Returns / Chief Golgo's Television Viewer Battle!
OP/ED List
Pokémon Smash (Variant 4)

No notes available for this episode.
Japanese Music:
Music Statistics:
Number of Assigned Tracks to the Japanese Original: 0
Number of Assigned Tracks to the English Dub: 0