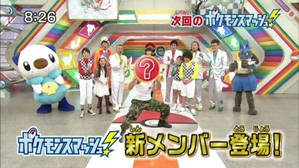 Linked Episode: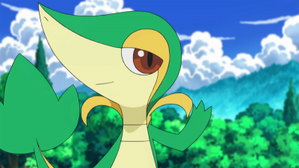 Link to Episode Guide
2013-06-23 ツタージャ・ゲットでメロメロ!? / ポケスマゲノセクト軍団がアニメオープニング曲を歌うダイスケさんのところへ出動! / 「ピカチュウとイーブイ☆フレンズ」クイズショー!
2013-06-23 Tsutarja get de meromero!? / PokéSma Genesect Gundan ga anime opening-kyoku wo utau Daisuke-san no tokoro e shutsudō! / 'Pikachu to Eievui Friends' quiz show!
2013-06-23 Tsutarja - Attraction via Getting!? / The PokéSma Genesect Army Set Off to the Anime Opening Theme Singer Daisuke's Place! / 'Pikachu and its Eievui Friends' Quiz Show!
OP/ED List
Pokémon Smash (Variant 4)

No notes available for this episode.
Japanese Music:
Music Statistics:
Number of Assigned Tracks to the Japanese Original: 0
Number of Assigned Tracks to the English Dub: 0