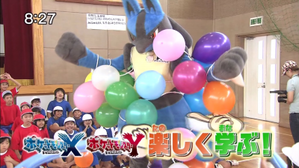 Linked Episode: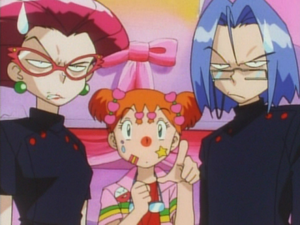 Link to Episode Guide
2013-08-11 ロコン! ブリーダーたいけつ! / 新企画「ポケモンXY選手権」でゴルゴ所長とレッド博士が子供たちの元へ出張! / ポケモンXY最新情報 / 視聴者バトルはニース!
2013-08-11 Rokon! Breeder taiketsu! / Shinkikaku 'Pokémon XY senshuken' de Golgo-shochō to Red-hakase ga kodomo-tachi no moto e shutchō! / Pokémon XY saishin jōhō/ Shichōsha battle wa Neese!
2013-08-11 Rokon! Breeder Showdown! / Chief Golgo and Professor Red Go to Find Kids to Participate in the New Segment 'Pokémon XY Champion'! / The Latest News on Pokémon XY / Neese's Television Viewer Battle!
OP/ED List
Pokémon Smash (Variant 4)

No notes available for this episode.
Japanese Music:
Music Statistics:
Number of Assigned Tracks to the Japanese Original: 0
Number of Assigned Tracks to the English Dub: 0