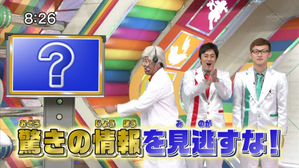 Available On:
2013-08-18 ゼニガメぐんだんとうじょう! / ポケモンXY研究所スペシャル・ポケモンの常識を覆す驚愕の新情報を発表! / 視聴者バトルにコロコロカップ優勝チームが登場!
2013-08-18 Zenigame-gundan tōjō! / Pokémon XY kenkyūjo special - Pokémon no jōshiki wo kutsugaesu kyōgaku no shin jōhō wo happyō! / Shichōsha battle ni Corocoro Cup yūshō team ga tōjō!
2013-08-18 Enter the Zenigame Squad! / Pokémon XY Lab Special: Announcing Shocking News That Will Go Against Everything We Knew About Pokémon Thus Far! / The Corocoro Cup Winners Team Takes the Stage in the Television Viewer Battle!