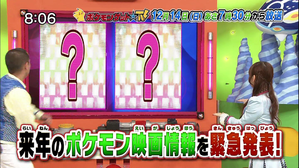 Linked Episode: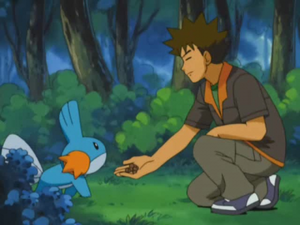 Link to Episode Guide
2014-12-14 秘密の池! ミズゴロウがいっぱい!? / 第3回「ポケテレミッション」手で触った感触だけでモンコレが何かを当てられるか? / 2015年ポケモン映画最新映像!
2014-12-14 Himitsu no ike! Mizugorou ga ippai!? / Dai3kai 'PokéTele Mission' te de sawatta kanshoku dake de MonCollé ga nanika wo aterareru ka? / 2015nen Pokémon eiga saishin eizō!
2014-12-14 A Secret Pond! Lots of Mizugorou!? / In the 3rd Installment of 'PokéTV Mission', Can the Contestants Identify the MonCollé Purely by Touch? / The Latest Footage from the 2015 Pokémon Movie!
No notes available for this episode.
Japanese Music:
Music Statistics:
Number of Assigned Tracks to the Japanese Original: 0
Number of Assigned Tracks to the English Dub: 0