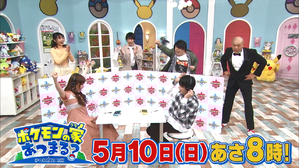 2020-05-10 マスターボール級の称号を持つポケモンバトルのツワモノたちが大集合!あばれる君開催「HIGH2」
2020-05-10 Master Ball-kyū no shōgō wo motsu Pokémon battle no tsuwamono-tachi ga daishūgō! Abareru-kun kaisai "HIGH2"
2020-05-10 A Mass Gathering of Pokémon Battle Experts That Have Attained the Rank of Master Ball Tier! Abareru-kun's "HIGH2"
OP/ED List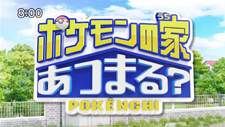 Gathering in the Pokémon House?

No notes available for this episode.
Japanese Music:
Music Statistics:
Number of Assigned Tracks to the Japanese Original: 0
Number of Assigned Tracks to the English Dub: 0