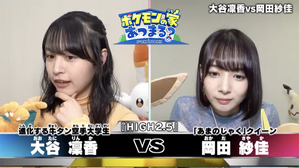 Available On:
Titles
マスターボール級のしょこたん、ヒャダイン、りんかちゃんに実力のある3人が挑戦するHIGH2.5を開催!
Master Ball-kyū no Shokotan, Hyadain, Rinka-chan ni jitsuryoku no aru sannin ga chōsen suru HIGH 2.5 wo kaisai!
We Hold "HIGH 2.5", Where a Skilled Trio Challenges Master Ball Class Tier Players Shokotan, Hyadain and Rinka-chan!
Airdates
OP/ED List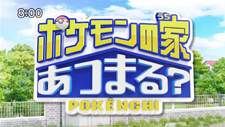 Gathering in the Pokémon House?

No notes available for this episode.
Japanese Music:
Music Statistics:
Number of Assigned Tracks to the Japanese Original: 0
Number of Assigned Tracks to the English Dub: 0