On July 1st, 2012, a preview showing of the
15th movie
was shown at
Nakano Sun Plaza (中野サンプラザ)
. In attendance was Rica Matsumoto (松本梨香), Shoko Nakagawa (中川翔子), Kunihiko Yuyama (湯山邦彦), Kōichi Yamadera (山寺宏一), Rola (ローラ), Katsumi Takahashi (高橋克実) and Natsuna Watanabe (渡辺夏菜). Also in attendance was
Momo-iro Clover Z
which includes Reni Takagi (高城れに) who is Purple, Kanako Momota (百田 夏菜子) who is Red, Momoka Ariyasu (有安 杏果) who is Green, Shiori Tamai (玉井 詩織) who is Yellow and Ayaka Sasaki (佐々木 彩夏) who is Pink.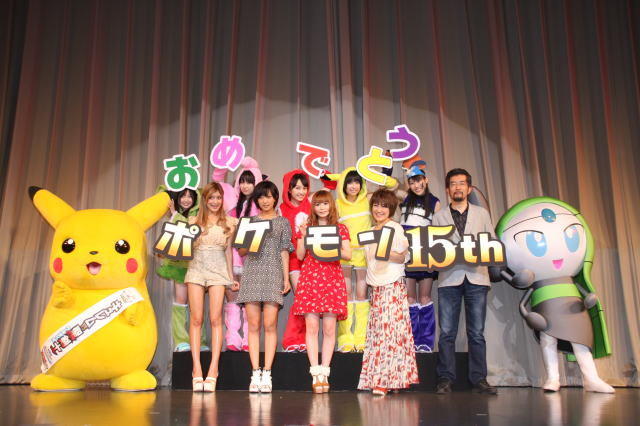 Rola sang the theme song to the movie
Memories
and
Momo-iro Clover Z
sang and danced to their song
Mitemite kotchitchi
.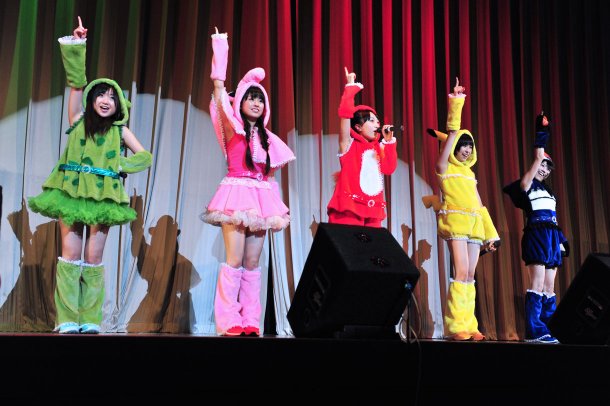 Meloetta was distributed to the viewers at that showing
ahead of the official public distribution date. The
event information has been added in detail
to our
event database
.
The 16th Pocket Monsters movie was announced in a preview at the end of the showing and a quick clip showed off
Genosect (ゲノセクト)
. This is
Genosect
's first official showing and it confirms it should be in the next movie.
Source:
http://blog.pokemon-movie.jp/