Nintendo President Satoru Iwata has announced that new "Emerging Markets" consoles will be released starting next year. Nintendo is currently studying legal regulations to launch a console in China after they removed the ban on video game consoles.
"We want to make new things, with new thinking rather than a cheaper version of what we currently have. The product and price balance must be made from scratch." Iwata said in an interview in Tokyo on May 8th, 2014.
Nintendo also revealed that
Pokémon X and Y (ポケットモンスター X・Y)
have sold 12.26 million copies worldwide to date. 4.37 million copies in Japan and 7.89 million outside of Japan.
A NFC 3DS adapter will also be released which will communicate via IR. Mario is the only confirmed new NFC figure to be released.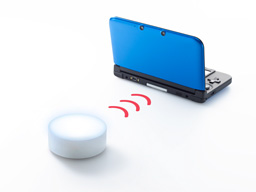 Sources:
http://www.nintendo.co.jp/ir/en/library/events/140508/04.html
,
http://www.nintendo.co.jp/ir/pdf/2014/140508e.pdf
and
http://www.bloomberg.com/news/2014-05-08/nintendo-plans-to-sell-new-consoles-for-emerging-markets-in-2015.html