Nintendo has revealed a new Sea Green colored Nintendo 2DS system will be available for purchase on June 6th, 2014.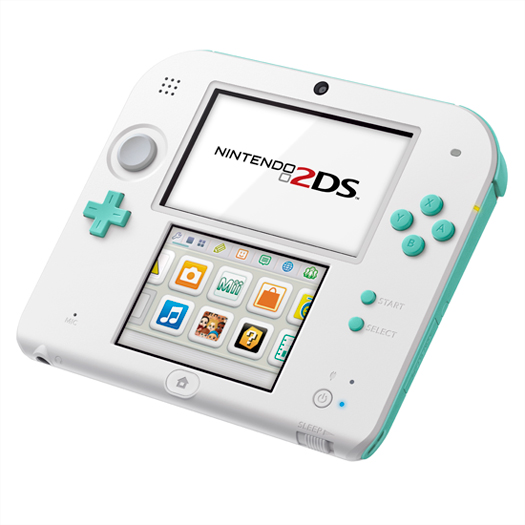 SEA GREEN NINTENDO 2DS SYSTEM AVAILABLE JUNE 6, 2014
On June 6, 2014, the Sea Green Nintendo 2DS video game system hits stores at a suggested retail price of $129.99. The portable device has a white front and back with sea green accents on the directional pad, face buttons and stylus. The new color joins the red and blue Nintendo 2DS systems that are currently available.
Source:
http://press.nintendo.com/articles.jsp?id=41638