The official Japanese Pokémon website has announced the special offers for those that pre-order the Japanese versions of
Pokémon Omega Ruby and Pokémon Alpha Sapphire
at a Pokémon Center. Starting on September 20th, 2014,
in addition to the Groudon and Kyogre model figures
, those that pre-order either game will also get a Super Shining Primal Groudon or Primal Kyogre underlay.
Those that pre-order both games for 9,142yen plus tax will also receive the
New Hoenn ART Book (ニュー ホウエン アートブック)
.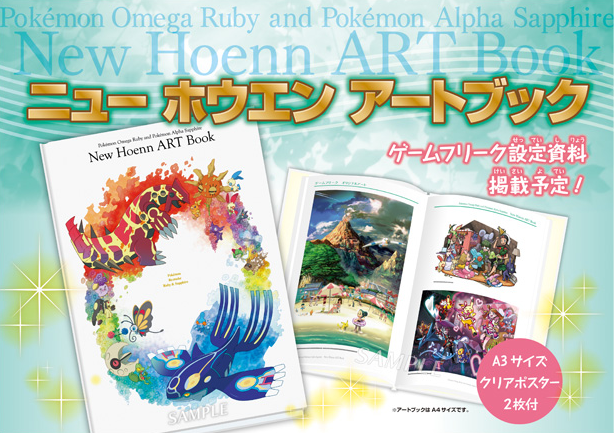 Players that purchase the special game double pack will also receive a two serial codes to unlock 100 Potions.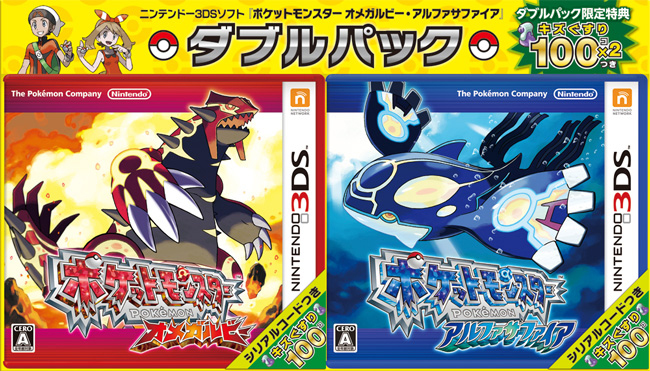 Sources:
http://www.pokemon.co.jp/info/2014/09/140904_p01.html
and
http://www.4gamer.net/games/256/G025650/20140904042/