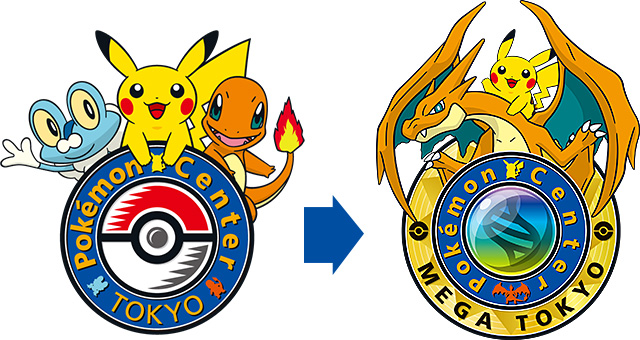 The official Japanese Pokémon website has announced that on Friday December 12th, 2014, the
Pokémon Center Mega Tokyo (ポケモンセンターメガトウキョー)
will open. It will be located on the second floor of the
Ikebukuro Sunshine City alpa commercial complex
. To celebrate the opening day, Pikachu dressed in a Mega Charizard Y hoodie will be there.
The current Pokémon Center Tokyo in Hamamatsu
is closing on December 7th, 2014.
From October 15th, 2014 until December 7th, 2014, everyone who makes a purchase at the Pokémon Center Tokyo will receive a free "Moving Pikachu" sticker (おひっこしピカチュウ」ステッカー). For those that spend 3000yen or more will also receive a "Moving Pikachu" Clear File (「おひっこしピカチュウ」クリアファイル).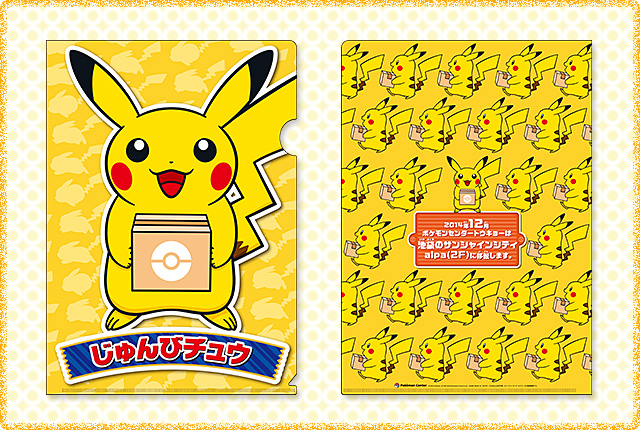 Events to commemorate the opening will be held at Pokémon Center locations across Japan, including the new Mega Tokyo.
Full details about the events will be announced in mid-November
.
Sources:
http://www.pokemon.co.jp/info/2014/10/141015_p01.html
and
http://www.pokemon.co.jp/info/2014/10/141015_p02.html