Jump Festa 2015 (ジャンプフェスタ2015) takes place at
Makuhari Messe in Chiba Japan
on December 20th and 21st, 2014. A
Massuguma (マッスグマ)
will be distributed at the event to players of
Pokémon Omega Ruby and Pokémon Alpha Sapphire
only. Massuguma is Level 50, is holding a Focus Sash and knows the moves:
Extreme Speed
,
Helping Hand
,
Baby-Doll Eyes
and
Protect
.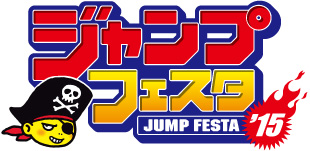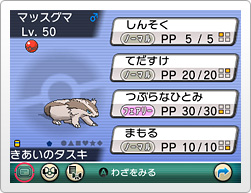 ORAS Winning Streak Battle Corner (連勝バトルコーナー)
A
Pokémon Omega Ruby and Pokémon Alpha Sapphire
Winning Streak Battle Corner (連勝バトルコーナー) will also be held at the event from 9:00 until 16:30. Players competing in the competition must have Latios or Latias in their party and the
Massuguma (マッスグマ)
being distributed can also be used. All participants will receive at least 1 PP Max (ポイントアップ) but for every win, players will receive 1 PP UP (ポイントアップ). Each time players win three games in a row, they will receive a Battle the Guests! (ゲストと対戦!) raffle ticket. People that won sufficient raffle tickets will also be able to battle the celebrity guests. The person with the most consecutive wins will be entered into the finals on-stage and win a Groudon or Kyogre Pokémon Center New Nintendo 3DS.
Celebrity talent and voice actor guests: Ayana Tsubaki (椿姫彩菜), Nobuhiko Okamoto (岡本信彦), Aoi Yūki (悠木碧), Emi Nitta (新田恵海), Aoi Shota (蒼井翔太) and Megumi Han (潘めぐみ) as well as other unannounced guests will be in attendance. The player with the most wins will participate in the finals tournament with 3 of the celebrity guests. In addition, QR codes to unlock Super-Secret Bases will be distributed at the event.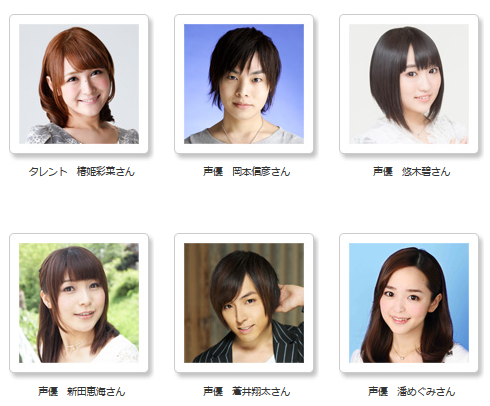 Source:
http://www.pokemon.co.jp/info/2014/11/141114_e01.html