As a preliminary competition for the Pokémon World Championships 2015 being held Friday, August 21, through Sunday, August 23, 2015, at the John B. Hynes Veterans Memorial Convention Center in Boston, Massachusetts, the
Japan Cup 2015 (ジャパンカップ2015)
will be held for
ORAS
players in Japan. The top 32 players from the Junior/Senior and the top 31 in the Masters categories get a berth in the Pokémon World Championships Japan Representative Decision Tournament (ポケモンワールドチャンピオンシップス 日本代表決定大会) to be held on Sunday June 14th, 2015. 1 extra Masters slot is available but is being saved for another tournament which will be announced at a later time.
Details of this tournament have been added to our 6th Generation Online Competition page
.
Japan Cup 2015 (ジャパンカップ2015)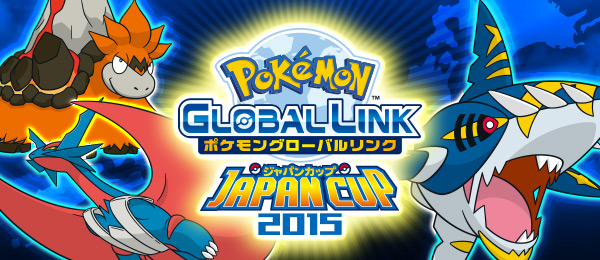 Region: Japan
Registration Period: April 17th, 2015 at 14:00 until May 1st, 2015 at 8:59
Tournament Period: May 1st, 2015 at 9:00 until May 5th, 2015 at 22:59
Max number of participants: 50 000
Player divisions: Junior Division: Born in 2004 or later
Senior Division: Born in 2000 to 2003
Masters Division: Born in 1999 or earlier.
Compatible Games: Pokémon Omega Ruby and Pokémon Alpha Sapphire
Battle Type: Double Battle
Banned Pokémon: All Pokémon not caught or hatched in XY or ORAS, as well as Mewtwo, Mew, Lugia, Ho-Oh, Celebi, Kyogre, Groudon, Rayquaza, Jirachi, Deoxys, Dialga, Palkia, Giratina, Phione, Manaphy, Darkrai, Shaymin, Arceus, Victini, Reshiram, Zekrom, Kyurem, Keldeo, Meloetta, Genesect, Xerneas, Yveltal, Zygarde, and Diancie.
Entry Gift: None
The competition used the Double Battle format and players could register 4 to 6 of their level 1–100 Pokémon to their Battle Box. Pokémon automatically became Level 50 during battles. A 15-minute time limit for each match was automatically enforced in-game, beginning at the start of each battle. If the outcome had not been determined when the time limit expired, the game automatically applied tiebreakers to determine a winner. At the beginning of each battle, players had 90 seconds to select their Pokémon to battle with. At the beginning of each turn, players had 45 seconds to select a move or change Pokémon in battle. If a player had not made his or her selections at the end of this period, the game automatically made selections for the player. Players could only play 10 rounds per day.
Source:
http://3ds.pokemon-gl.com/information/a1729b5a-630e-44b4-a3f4-1ae2196ba335