A temporary
Pokémon Store Outlet (ポケモンストア アウトレット)
will open from July 16th, 2015 until August 31st, 2016 at the new Mitsui Outlet Park Hokuriku Oyabe (三井アウトレットパーク 北陸小矢部). The outlet will sell original Pokémon Center products at outlet prices. The store will be open daily from 10:00 until 20:00.
This will be the 13th Mitsui Outlet Park and it is located in Oyabe City, Toyama Prefecture and the
2nd Pokémon Store Outlet
will be 1 of 160 stores in the enclosed mall which has its grand opening on July 16th, 2015.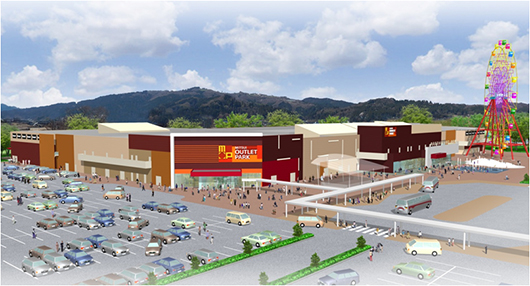 Sources:
http://www.pokemon.co.jp/info/2015/06/150612_p01.html
,
http://www.mitsuifudosan.co.jp/english/corporate/news/2014/0704/index.html
and
http://www.31op.com/oyabe/teaser/