McDonalds Japan has announced that their Happy Sets for July 2015 will include Pokémon toys based off the
18th Pocket Monsters movie
starting July 24th, 2015. There are 8 different toys to collect and they will be available for approximately 3 weeks while supplies last.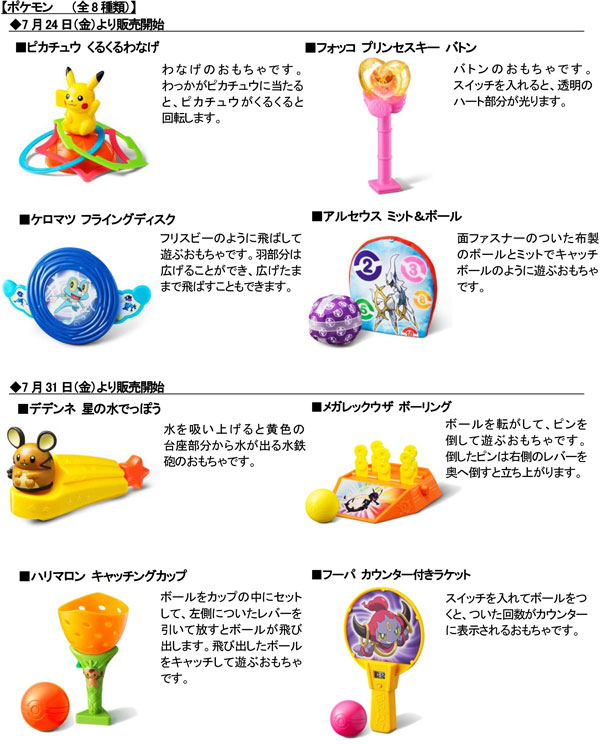 Available July 24th, 2015
Pikachu Ring Toss (ピカチュウ くるくるわなげ), Fokko Princess Key Baton (フォッコ プリンセスキー バトン), Keromatsu Flying Disk (ケロマツ フライングディスク) and Arceus Mit and Ball (アルセウス ミット&ボール)
Available July 31st, 2015
Dedenne Star Water Gun (デデンネ 星の水でっぽう), Mega Rayquaza Bowling (メガレックウザ ボーリング), Harimaron Catching Cup (ハリマロン キャッチングカップ) and Hoopa Paddle with Counter (フーパ カウンター付きラケット)
There will also be three different Happy Set boxes that feature Hoopa and Pikachu.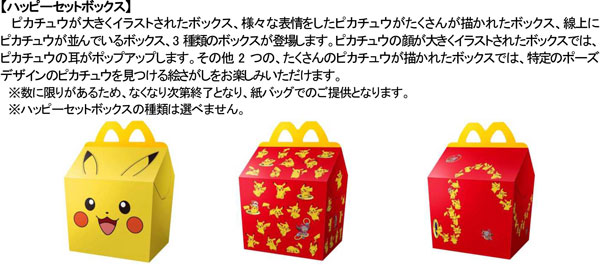 On July 25th and 26th, 2015, patron that purchase a Happy Set can also get a a patapata block with a serial code which can be used to enter a lottery to get prizes such as a Pikachu costume.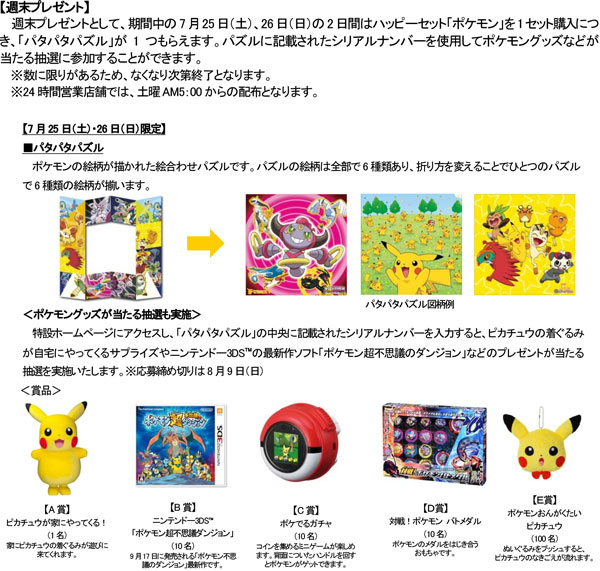 Source:
http://www.mcd-holdings.co.jp/news/2015/promotion/promo0717a.html