The official Pokémon movie website has updated. Translations follow:
Get Prizes by Collecting Period 1, Period 2, Special Edition and Other Pokémon Stamps along the Meitetsu Line

We're holding the "Meitetsu Pokémon Appear! Stamp Rally", where you collect stamps along the Nagoya Railroad ("Meitetsu")! This year there will be both Period 1, Period 2 and Special Edition, as well as even Super Special Edition Pokémon stamps!
Children who collect all the stamps will receive a cool silver "original certification plaque"!
Aim to complete the entire rally!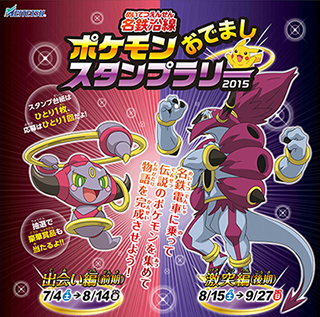 Also, the "Pokemon Appear! Train", which has drawings of the legendary and mythical Pokemon from past movies, as well as 758 Pikachu in honor of Nagoya's name, will be operating for a limited period of time, until Monday August 31st!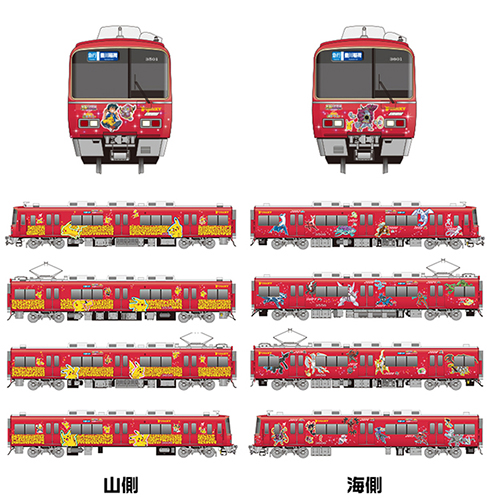 For further information see the
Nagoya Railroad, "Meitetsu"
website
Collect 6 Stamps and Head For the Goal Station in the "JR East Pokémon Stamp Rally 2015"!

The "JR East Pokémon Stamp Rally 2015" will be held this year as well, running from Saturday August 1st to Thursday August 20th!
Get a pamphlet from one of the major stations in the Tokyo Metropolitan Area, then collect 6 of your favorite stamps from stations providing them as you head towards a goal station (Shinjuku Station or Ueno Station)!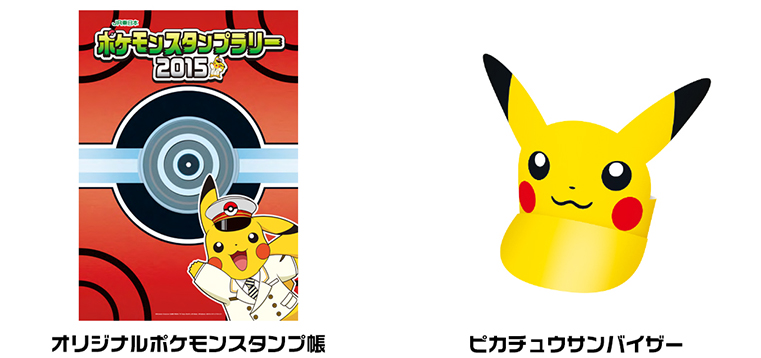 At the goal station, you will receive this "Original Pokémon Stamp Book" and this "Pikachu Sun Visor"!
Then, if you collect all the remaining stamps in your "Original Pokémon Stamp Book", you'll receive an "All Stations Complete Certificate"!!
Join in, everybody!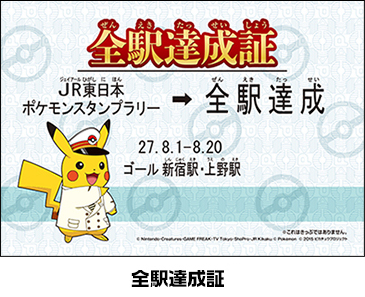 For further information, see the
JR East Pokémon Stamp Rally 2015
website
Sources:
http://www.pokemon-movie.jp/news/?p=1850
and
http://www.pokemon-movie.jp/news/?p=1886