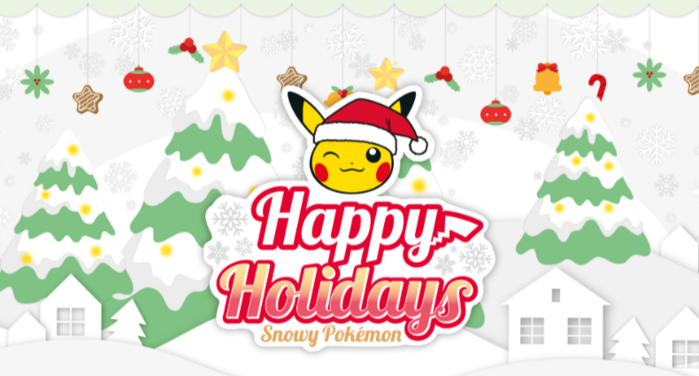 The holiday-themed Pokémon event
Happy Holidays Snowy Pokémon
will be held at Starfield Wirye, Hanam, Myeongji, and Bucheon in South Korea. Meet the Pikachu and see the Pokémon trees be unveiled for the first time! Take pictures of your family and friends with Pokémon! Dates vary by mall location.
Upload photos taken with the Pokémon tree during the event to social media with the required hashtags from November 12th, 2022 to January 12th, 2023! 10 Pokémon TCG Sword and Shield Start Deck 100 Pikachu V & Eevee V will be given out by lottery! Winners will be announced on the Starfield website on January 27th, 2023. The giveaway can be picked up at the customer center on the 1st floor from January 30th, 2023 to February 12th, 2023.
Also, for Christmas, from December 24th, 2022 to December 25th, 2022, Pikachu and Eevee are coming to Starfield Hanam. This allows families to visit on the weekend.
Starfield Myeongji (스타필드 명지점) - November 13th, 2022 to January 11th, 2023
Starfield Wirye (스타필드 위례점) - November 15th, 2022 to January 13th, 2023
Starfield Bucheon (스타필드 부천점) - November 15th, 2022 to January 13th, 2023
Source:
https://poketory.com/1709