To celebrate Slowpoke's PokemonCenter.com debut,
The Official Pokémon Channel
has posted the English dubbed version of
The Slowpoke Song
. The
lyrics for the song
have been added to our
Song Database
.
High resolution images of the Slowpoke merchandise is available on the Imageboard thread
.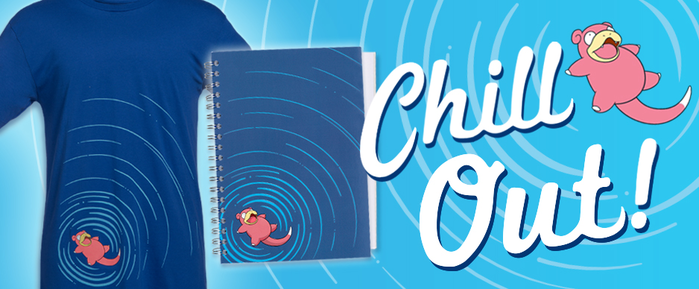 Pokémon Center Slowpoke Merchandise
Slowpoke Belt Buckle
- $19.99 - The Slowpoke belt buckle has that laid-back Slowpoke vibe! Relax, chill, and hang out with the mellow mood of Slowpoke: this metal buckle has got you covered.
Made in the USA.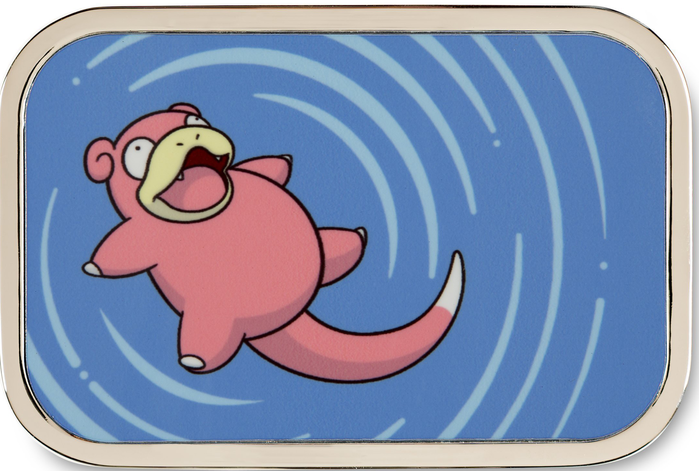 Slowpoke Glass Tumbler
- $14.95 - Sip sip sip, there's no need to rush is what one of the most relaxed Pokémon of all is known for. And you can be just as chill as you take a sip of your favorite beverages from this Slowpoke glass tumbler.
Made in the USA
.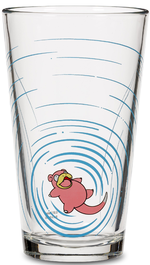 Slowpoke Relaxed Fit Crewneck T-Shirt
- $24.95 - Feeling mellow? Like relaxing? The Slowpoke relaxed fit crewneck T-shirt is for you! Whether you are hanging out by the water's edge or many miles inland in a relaxed state of mind, you can get comfortable with Slowpoke, the Pokémon with the take-it-easy attitude. Relax, put your feet up, you're in for a smooth ride with Slowpoke! 100% Cotton Fiber.
Made in Bangladesh
.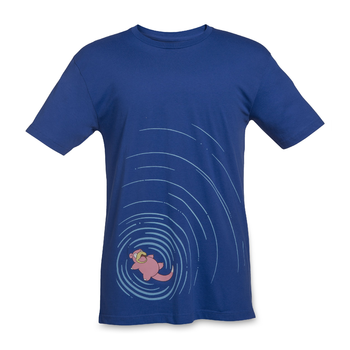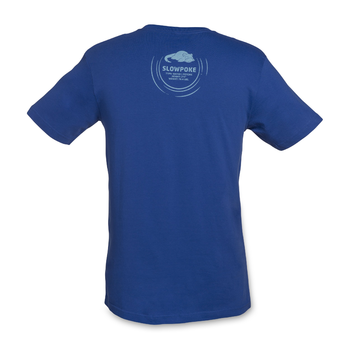 Slowpoke Spiral Notebook
- $19.95 - Show your friends what a relaxed and laidback personality is really like with the Slowpoke Spiral Notebook. There's no need to rush when you have one of the most relaxed Pokémon at your side. Stay organized and stay chill!
Printed in the USA
.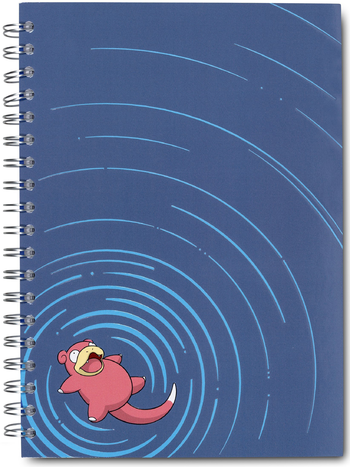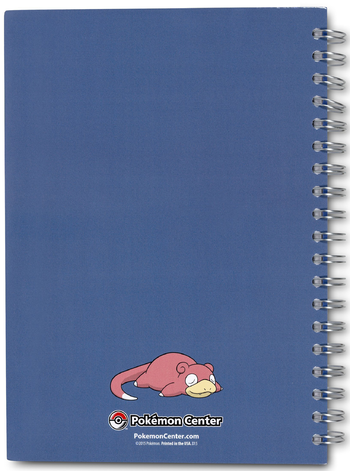 The Slowpoke Song - YouTube Clip
Sources:
http://www.pokemoncenter.com/Slowpoke-T-Shirts-Collections/b/12591956011?searchSize=60
and
https://www.youtube.com/watch?v=lOqy8cC72wA