The official Japanese Pokémon Shuffle website announced a new event taking place this week for the 3DS version.
Details of this event have been added to our event page
and
information of patch 1.2.15 has also been added to our database page
.
Mega Sharpedo Competitive Stage - Nintendo 3DS Version
Compete against players from around the world for the highest score in the Mega Sharpedo Competitive Stage! The top 25,000 scorers in the US, 70,000 in Japan and 16,000 in Europe got two Attack Power ↑ items. Players within the top 18,000 scorers in the US, 50,000 in Japan and 11,000 in Europe got a Sharpedonite instead, so Sharpedo could Mega Evolve! Those that placed within the top 3,500 in the US, 2,500 in Europe and 10000 in Japan also received a Mega Speedup too! All scorers below 25,000 received a Jewel.
Distribution Dates:
September 7th, 2015 until September 14th, 2015
Stage Info:
60 seconds
PokéToru Nintendo eShop Cards
Two new 1000yen Nintendo eShop cards will be available to purchase in Japan starting on September 7th, 2015. The cards feature PokéToru icon sprites from the game on the front of each card. The card on the left will be sold at Pokémon Centers and 7-11 Stores while the card on the right will be sold at Lawson stores.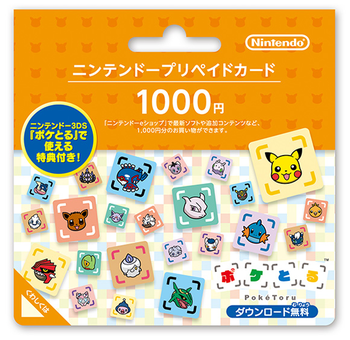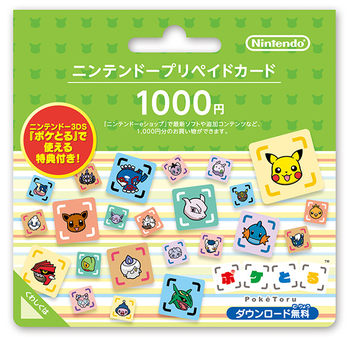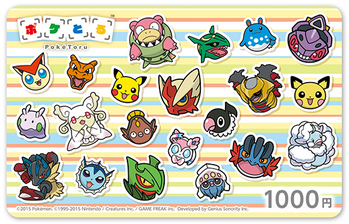 Source:
http://www.nintendo.co.jp/support/nintendo_eshop/posacard/krxa/index.html