The sell sheets for the 9th XY TCG expansion set in Japan have been released to retailers and it is called
Pokémon Card Game - XY BREAK - Rage that Breaks the Heavens (ポケモンカードゲームXY BREAK 破天の怒り)
. The set will be released in Japan on
December 11th, 2015
and will contain at least 80 cards. This will be the second XY BREAK set in Japan
as the first BREAK set will be released later this month
. The booster packs will feature Mega Red Gyarados artwork and will cost 150yen + tax for 5 cards.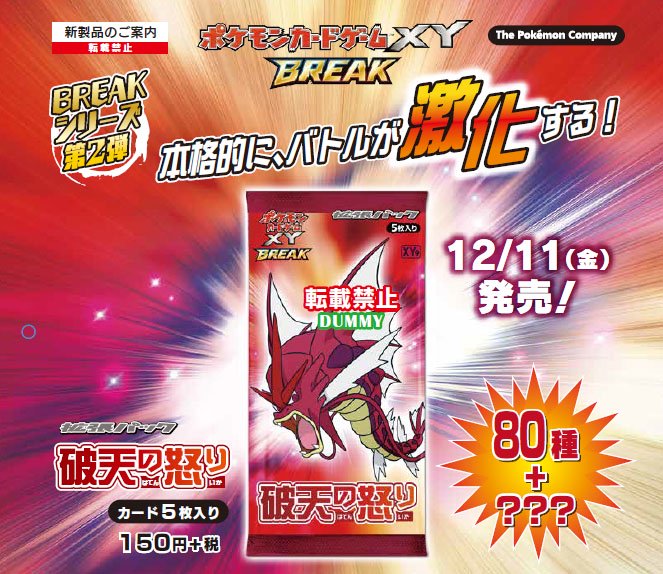 A deck box and a package of 32 card sleeves will also be released on December 11th, 2015 for 362 yen + tax each.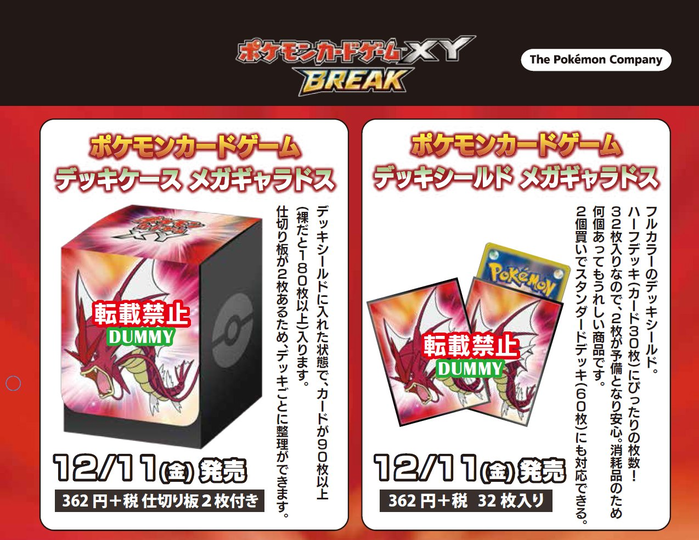 On December 26th, 2015, three Battle Strength Decks will be released that each contain 16 cards. A
Leafia
set will feature Grass and Fighting type cards, a
Thunders
set will feature Fire and Lighting type cards and a
Showers
set will feature Water and Psychic type cards. Each set will cost 650yen + tax and will come with a Pokémon EX card.