The
Pokémon Trading Card Game Online
is now publically available for Android tablet users.
Screenshots from the press release have been added to an imageboard thread
.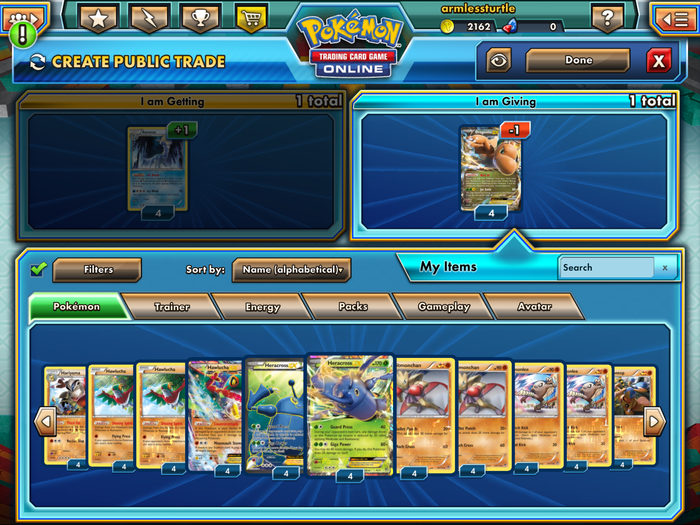 Pokémon Fans Can Now Hone Their Trading Card Game Strategies on Android Tablet
London, 11th May, 2016. Android tablet owners can now enjoy the fun of the Pokémon Trading Card Game Online. Players can compete against friends and opponents from around the world, learning from the in-game tutorial, building decks from their digital card collection, entering online tournaments, and much more!
The digital experience begins by downloading the app at no cost from the Pokémon page on Google Play: https://play.google.com/store/apps/details?id=com.pokemon.pokemontcg. Players can then progress from more casual play—competing against 12 computer-controlled opponents—to the full, player-versus-player challenge of the physical Pokémon Trading Card Game. Not only that, but they can also compete using every recent expansion of the Pokémon TCG, from HeartGold & SoulSilver to the most recent release, XY—Fates Collide.
All new Pokémon TCG Online players receive four free digital decks so they can get started right away. They can then go on to earn additional cards through both player-versus-computer and player-versus-player battles. Fans who purchase physical theme decks, booster packs and other Pokémon TCG products will receive a code card that unlocks digital cards for their Pokémon TCG Online game. These digital cards can then be included in decks, used to enhance individual collections, or even traded with other players online.
The Pokémon TCG Online, also available as a downloadable game client for PC and Mac® and as an app for iPad and iPad mini devices, allows fans with an Internet connection to play the game whenever they like, wherever Wi-Fi access is available or by using the device's data plan. The Android app requires an operating system of Android 4.0 or later. The game is available in 12 languages, and this broad accessibility is enhanced by the fact that players using the Android version can battle against others regardless of their chosen platform.