The official Pokémon website has announced a new Event Pokémon distribution for all participants that earned at least one Play! Point anytime during the 2016 season.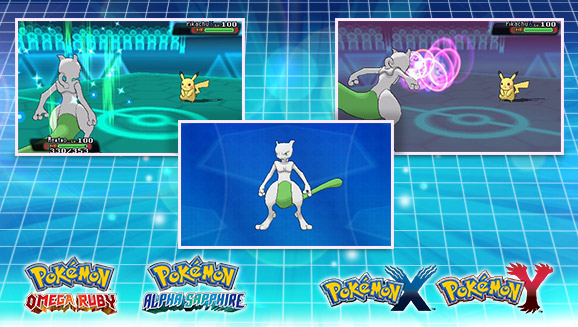 A Special Mewtwo for Play! Pokémon Video Game Participants
All Pokémon players who earned at least one video game Play! Point during the 2016 season can get a Shiny Mewtwo later this summer.
As a big thank you and congratulations to everyone who has qualified by participating in a Play! Pokémon event, we'll be giving out an awesome Shiny Mewtwo! Anyone who has earned at least one video game Play! Point during the 2016 season and is opted into the Play! Pokémon program before July 10, 2016, will receive an email in late July containing a code for Shiny Mewtwo.
This is the first time players can get Mewtwo with its Hidden Ability, Unnerve, which prevents Mewtwo's opponent from eating a held Berry. Mewtwo is also holding the Mewtwonite Y Mega Stone, allowing it to Mega Evolve during battle.
The email will be sent to the address listed in your Pokémon Trainer Club account. Be sure that you are eligible to receive Pokémon Trainer Club emails in your PTC settings prior to July 10. Enter the code from the email in your Pokémon Omega Ruby, Pokémon Alpha Sapphire, Pokémon X, or Pokémon Y video game to receive Shiny Mewtwo. The code will expire on August 21, 2016, so don't forget to enter it into your game before then.
If you haven't had time to play in an event, several opportunities still remain, including the International Challenge June Online Competition.
Thanks again to all Pokémon video game players who participated in a Play! Pokémon event during the 2016 season.
Shiny Mewtwo Details
Level: 100
Ability: Unnerve
Item: Mewtwonite Y
Moves: Psystrike, Psychic, Recover and Aura Sphere
Source:
http://www.pokemon.com/us/pokemon-news/a-special-mewtwo-for-play-pokemon-video-game-participants/