Takara Tomy has announced they will sell
Pikachu and Eievui Huggable Springy Plushies (むぎゅむぎゅっとつつまれぬいぐるみ♪)
in Japan in late February 2019. Pre-orders for the plushies will take place from September 21st, 2018 until November 1st, 2018. Normal sales of these plushies after the pre-order period has not been decided. Each plush will be sold separately for 12800 yen or both can be purchased together for 20000yen, a 5600 yen savings on the individual price.
High resolution images of the plushies have been added to an Imageboard thread
.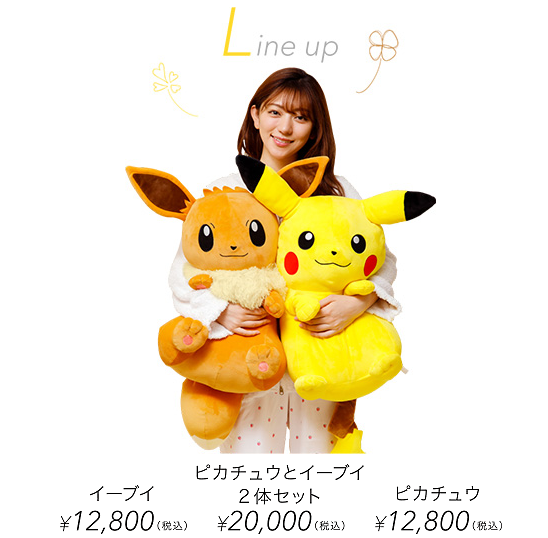 The head is filled with cotton, while the back is filled with cotton and beads and the stomach is filled with beads.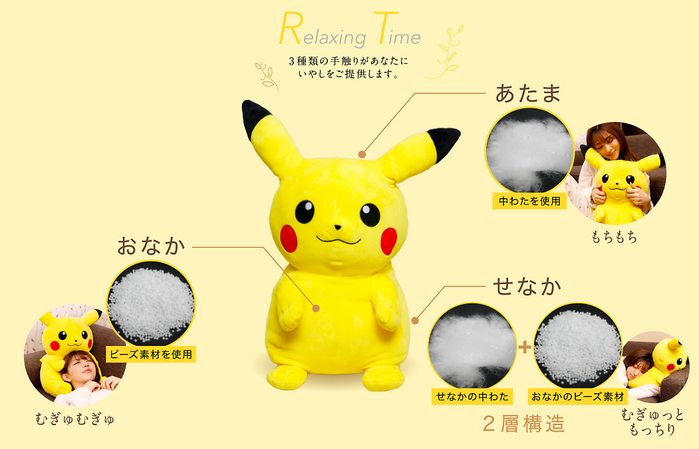 Source:
https://www.takaratomy.co.jp/products/pokemon/mugyumugyu/
YouTube Clip - Pikachu and Eievui Plushies
Source:
https://www.youtube.com/watch?v=a1o_BMc2elA