The Pokémon Center Singapore has announced that their anniversary celebrations have been postponed until conditions improve.
Our list of COVID-19 canceled Pokémon Events has been updated with this announcement
.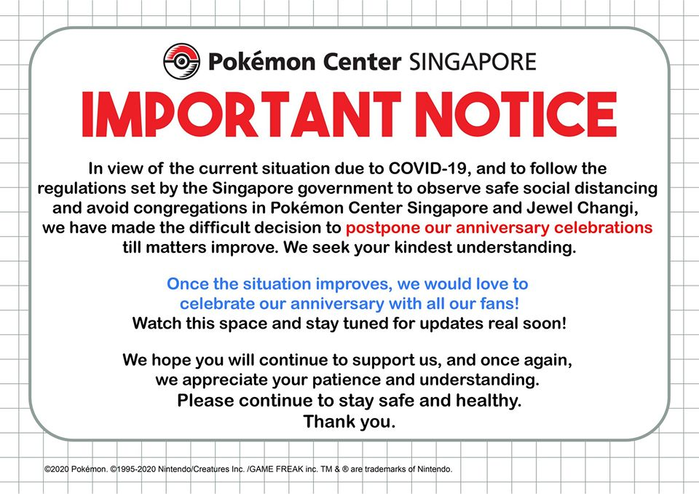 Pokémon Center Singapore - Anniversary Celebrations Postponed
In view of the current situation due to COVID-19, and to follow the regulations set by the Singapore government to observe safe social distancing and avoid congregations in Pokémon Center Singapore and Jewel Changi, we have made the difficult decision to postpone our anniversary celebrations till matters improve. We seek your kindest understanding.
Once the situation improves, we would love to celebrate our anniversary with all our fans! Watch this space and stay tuned for updates real soon!
We hope you will continue to support us, and once again, we appreciate your patience and understanding. Please continue to stay safe and healthy.
Thank you.
Source:
https://www.facebook.com/Pokemon.official.Singapore/photos/a.1922667874726799/2563724723954441/