Computer peripheral company Razer has announced that they will sell
Pokémon Pikachu True Wireless Earphones
in China starting on April 16th, 2020 for ¥ 999.00 ($142 USD). The Pikachu earphones feature custom-tuned 13mm drivers, an IPX4 water resistance rating and Bluetooth version 5.0. They are not noise canceling headphones.
Razer released a Pikachu branded Keyboard and mouse last year
and these earbuds complete the accessories set.
High resolution images of the products have been added to an Imageboard thread
.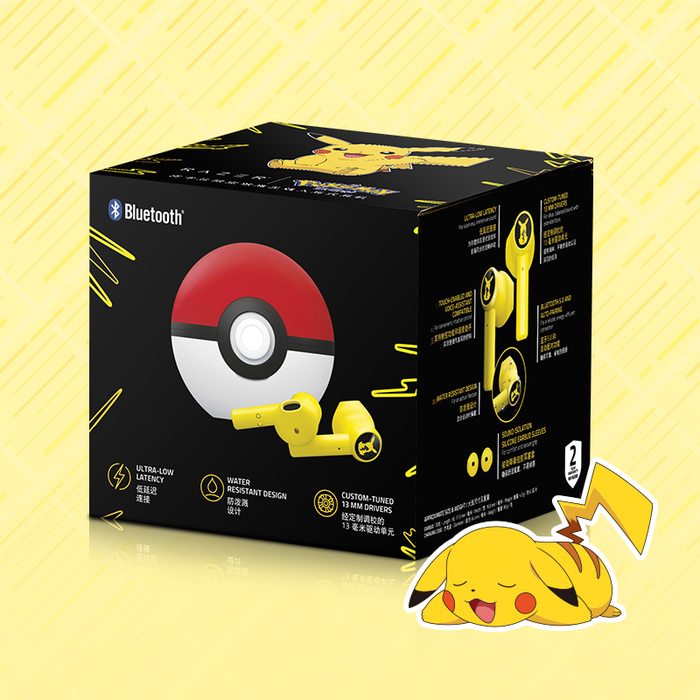 The earphones are based off of
Razer's Hammerhead True Wireless series
and the Pikachu earbuds have an extremely low 60ms input latency, which means its audio stays synced with your device and will never stutter, providing a competitive gaming advantage and a more immersive experience for videos and music.
The earbuds are voice-assistant compatible allowing the user to change music tracks, play or pause, manage calls, and there are some custom Pikachu voice responses when using it as a headset.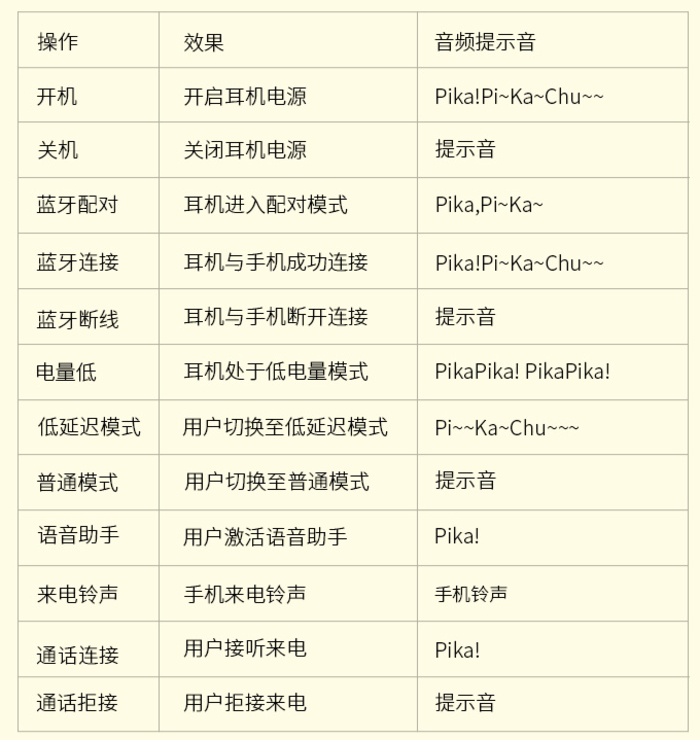 Custom Pikachu Sounds:
Power on the headphones: Pika! Pi~Ka~Chu~~
Headset enters pairing mode: Pika, Pi~Ka~
Headset successfully connected to the phone: Pika! Pi~Ka~Chu~~
The headset is in low battery mode: PikaPika! PikaPika!
Low power mode activated: Pi~~Ka~Chu~~~
Voice Assistant Activates: Pika!
Incoming Call: Pika!
Product Details:
Razer Pokémon Pikachu True Wireless Earphones
Razer雷蛇|宝可梦皮卡丘真无线耳机精灵球充电盒男女生节日礼物
Price:
¥ 999.00
Release Date:
April 16th, 2020
Materials:
Plastic
Bluetooth:
Version 5.0
Drivers:
Custom-tuned 13mm
IP Rating:
IPX4
Battery Life:
Earbuds 4 hours and 12 hours additional with charging case. Up to 16 hours with its charging case.
Manufacturer:
Razer
Production:
Made in China
Warranty:
2 Years
Source:
https://detail.tmall.com/item.htm?id=614189987028&skuId=4494158959157