The Pokémon Company, UNIQLO and Daniel Arsham have announced that a new line of apparel that "Imagines Unearthing Pokémon A Thousand Years Into The Future" will launch on April 24th, 2020.
High resolution pictures of the t-shirts have been added to an Imageboard thread
.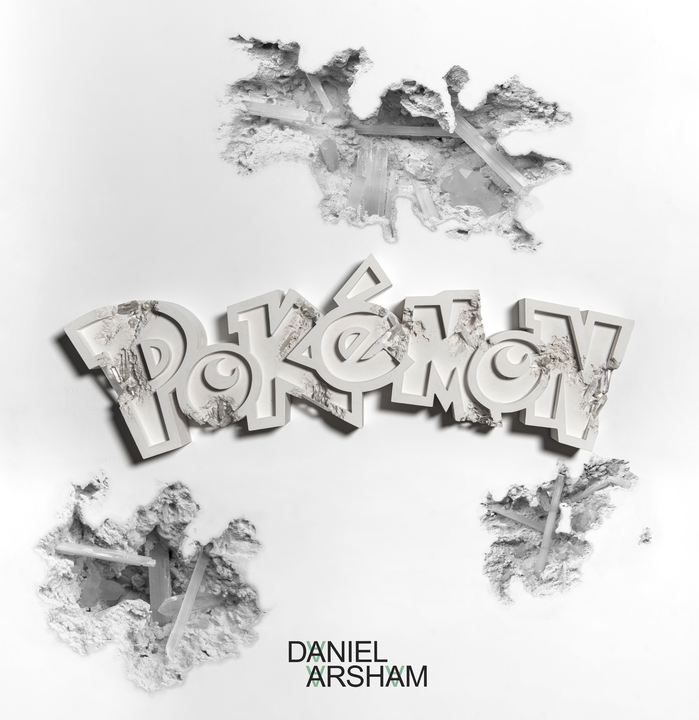 UNIQLO Launching Daniel Arsham x Pokémon UT Collection on April 24
​​​​​​​New Line Imagines Unearthing Pokémon A Thousand Years Into The Future
April 20, 2020, New York, NY - UNIQLO, the Japanese global apparel retailer, today announces that it will launch the Daniel Arsham x Pokémon UT Collection on Friday, April 24. UT (UNIQLO T-Shirts) offers an array of authentic pop culture and art graphics from around the world that allow the wearers to express their individuality. Launching as part of the art collaboration project between Pokémon and Daniel Arsham, UT designs will feature Arsham's drawings of iconic Pokémon and their respective sculptures. The artist's take on Pokémon presents a unique interpretation of the beloved global entertainment franchise.
Commenting on this collaboration collection, Arsham said, "With many of my projects, I try to make work that's not just for art people and I think UNIQLO has a similar egalitarian culture. The reason I feature iconic characters in my work is that they are very recognizable, and, on the surface, they make it easy to enter my work. Pokémon has been a monumental presence ever since I was a child and I'm excited about the opportunity to present my work to a much wider audience."
Blending fact and fiction
Since his partnership with Kim Jones at Dior, Arsham has become a spectacularly popular presence in art, fashion, street culture, and other areas. He employs a creative concept that he terms "Fictional Archeology" to imagine how familiar objects will look 1,000 years from today. For the art project with Pokémon, Arsham will present a sculptural collection titled "Relics of Kanto Through Time", imagining Pokémon unearthed a thousand years into the future. This unique interpretation is reflected in the UT Collection as well.
Glorious prints of delicate sketches
The collection offers seven design variations for men, women, and kids. The monotone graphics feature crystallized sketches of such emblematic Pokémon as Pikachu, Mewtwo and Jigglypuff. The delicate lines of Arsham's sketches are well translated on to the t-shirts as 'wearable art'. The collaboration collection stemmed from his desire to share favorite examples of his work with as many people as possible.
Collection overview
Launch date:
Friday, April 24th, 2020
Lineup:
Men's T-shirts - 5 designs - $14.90
Women's T-shirts - 2 designs - $14.90
Kids' T-shirts - 3 designs - $9.90
Availability:
UNIQLO.com online store. Please check back for retail stores. Website:
https://www.uniqlo.com/us/en/ut-graphic-tees/pokemon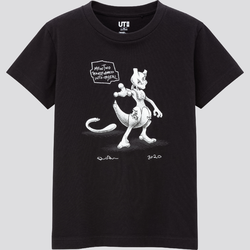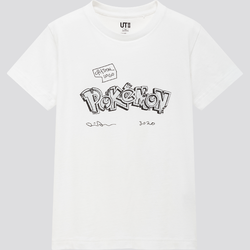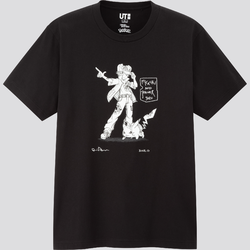 About Daniel Arsham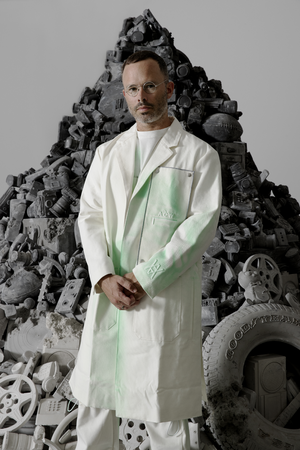 Daniel was born in 1980 in Ohio. The American artist straddles the line between art, architecture, and performance. Raised in Miami, he attended the Cooper Union in New York City. His work has been shown at MOMA PS1, the Museum of Contemporary Art, the Athens Bienniale, the New Museum, Mills College Art Museum, Carré d'Art - musée d'art contemporain de Nîmes, and the How Art Museum. For more information, visit www.danielarsham.com.
About Pokémon
The Pokémon Company International, a subsidiary of The Pokémon Company in Japan, manages the property outside of Asia and is responsible for brand management, licensing and marketing, the Pokémon Trading Card Game, the animated TV series, home entertainment, and the official Pokémon website. Pokémon was launched in Japan in 1996 and today is one of the most popular children's entertainment properties in the world. For more information, visit www.pokemon.com.
About UNIQLO LifeWear
Apparel that comes from the Japanese values of simplicity, quality and longevity. Designed to be of the time and for the time, LifeWear is made with such modern elegance that it becomes the building blocks of each individual's style. A perfect shirt that is always being made more perfect. The simplest design hiding the most thoughtful and modern details. The best in fit and fabric made to be affordable and accessible to all. LifeWear is clothing that is constantly being innovated, bringing more warmth, more lightness, better design, and better comfort to people's lives.
About UNIQLO and Fast Retailing
UNIQLO is a brand of Fast Retailing Co., Ltd., a leading Japanese retail holding company with global headquarters in Tokyo, Japan. UNIQLO is the largest of eight brands in the Fast Retailing Group, the others being GU, Theory, Helmut Lang, PLST (Plus T), Comptoir des Cotonniers, Princesse tam.tam and J Brand. With global sales of approximately 2.2905 trillion yen for the 2019 fiscal year ending August 31, 2019 (US $21.53 billion, calculated in yen using the end of August 2019 rate of $1 = 106.4 yen), Fast Retailing is one of the world's largest apparel retail companies, and UNIQLO is Japan's leading specialty retailer.
UNIQLO continues to open large-scale stores in some of the world's most important cities and locations, as part of its ongoing efforts to solidify its status as a global brand. Today the company has more than 2,200 stores in 25 markets including Japan. In alphabetical order, the other markets are Australia, Belgium, Canada, China, Denmark, France, Germany, Hong Kong, India, Indonesia, Italy, Malaysia, Netherlands, Philippines, Russia, Singapore, South Korea, Spain, Sweden, Taiwan, Thailand, U.K. U.S. and Vietnam. In addition, UNIQLO established a social business in Bangladesh together with the Grameen Bank in 2010, and today there are several Grameen-UNIQLO stores in Dhaka.
With a corporate statement committed to changing clothes, changing conventional wisdom and change the world, Fast Retailing is dedicated to creating great clothing with new and unique value to enrich the lives of people everywhere. For more information about UNIQLO and Fast Retailing, please visit www.uniqlo.com and www.fastretailing.com.
Daniel Arsham x Pokémon UT Collection - Pikachu Video