Pokémon Café Mix has updated and has added new orders and the Item and acron exchange feature has been updated as well.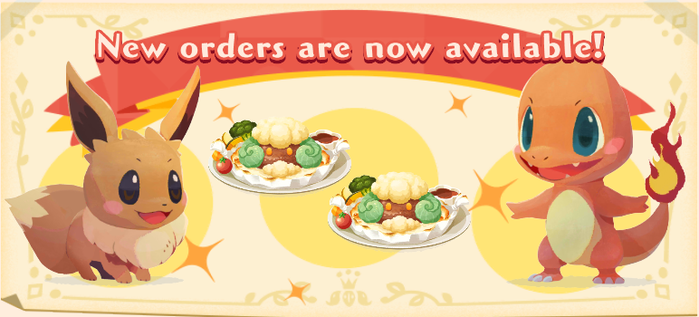 Update Notice - Version 1.80.0
Thank you for playing Pokémon Café Mix. We have implemented the following features in the December 2nd, 2020 update.
Contents:
Item and acron exchange feature.
You can exchange your acorns for boosters and puzzle powers in the shop.
You can switch between products on the acorn exchange tab to exchange for an item.
You can exchange for an item even if you have one or more of that item.
An item set allows you to exchange multiple items. Note: You cannot make an exchange that results in exceeding the max number of 999 items.
Refining Master Café Mode
We'll continue to strive to do our best so that we can deliver an enjoyable experience to all players. Thank you for supporting Pokémon Café Mix.
New Orders
As of December 2nd, 2020, new orders are available at the café! Enjoy new menu items!
New orders: Order #601 to order #650