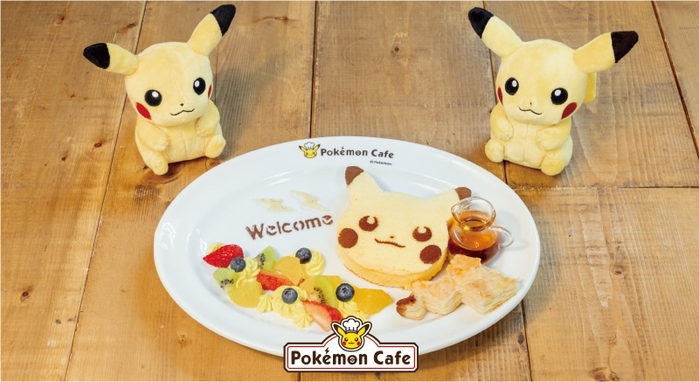 In April, it was
announced
that the Pokémon Cafe would be updating some of its most popular items and they have now revealed the new Souffle Pancake! In order to prevent the spread of the new coronavirus (COVID-19), the hours of operation, the date of release, and the contents of the pancakes are subject to change based on the guidance and policy statements of the government, local governments, regulatory agencies, and public health centers.
On Saturday, May 22nd, 2021, the popular Pokémon Cafe's Fruit Pancakes will make a new appearance at the Pokémon Cafe, reborn as soufflé pancakes! The Pikachu soufflé pancake is a token of the cafe's gratitude to everyone who has come to the Pokémon Cafe. The Pokémon Cafe Fruit Pancakes will be discontinued as of Friday, May 21st, 2021.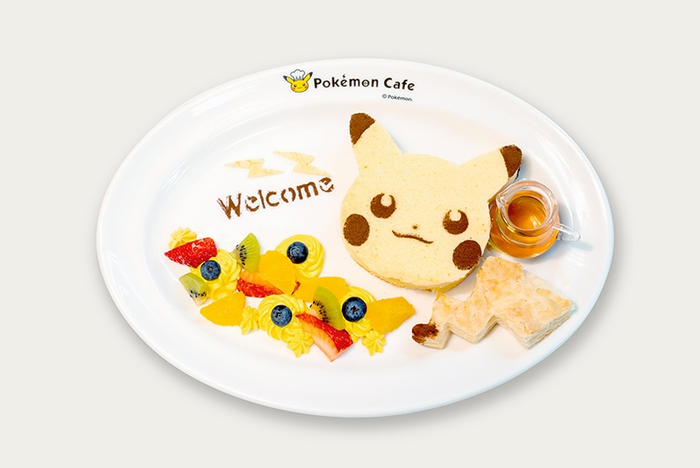 Pokémon Cafe's Pikachu Souffle Pancake: 1,848 yen (tax included)
Pokémon Cafeのピカチュウスフレパンケーキ 1,848円(税込)
The fluffy souffle cake in the shape of Pikachu's face and comes with fruits and cream that decorate the plate, making for a gorgeous, photo-worthy sweet menu!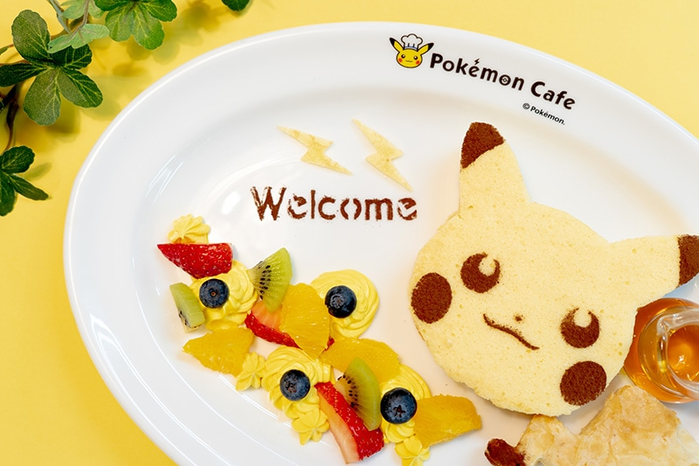 On the plate is a message from the Pokémon Cafe. Be sure to order one to commemorate your visit to the Pokémon Café.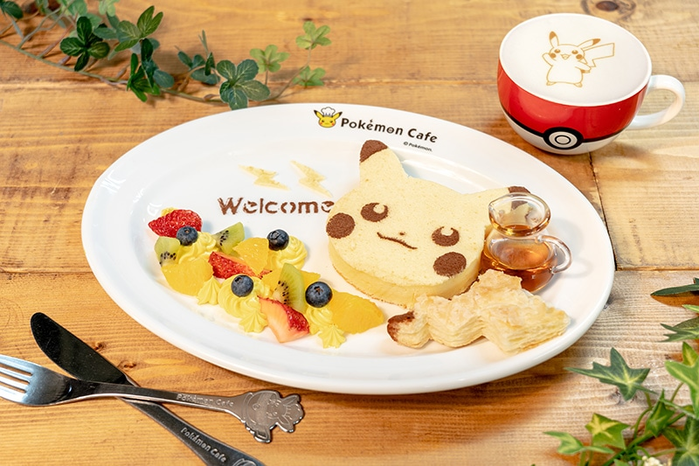 The Pokémon Latte with Your Choice of Pokémon (770 yen each, tax included) is a perfect match for the soufflé pancake! The Pokémon Latte is a drink that allows you to choose your favorite Pokémon latte art from a total of 419 varieties. Choose Pikachu latte art and enjoy a Pikachu-filled café time with the new sweets for the Pokémon Cafe.
Source:
https://www.pokemoncenter-online.com/cafe/news/210430_01.html