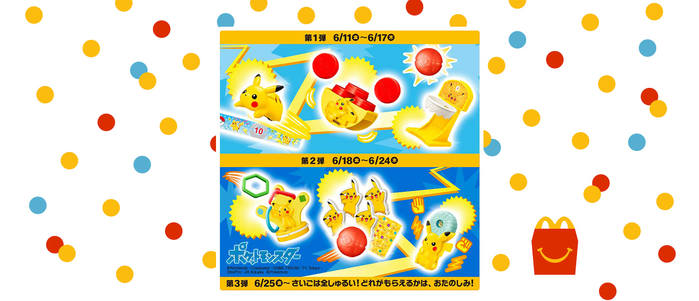 Starting on June 11th, 2021, McDonald's Japan will be offering a new Happy Set featuring Pikachu toys. There will be 3 distribution periods, each offering different toys during the first two periods while the 3rd period will offer all the toys at random until supplies last.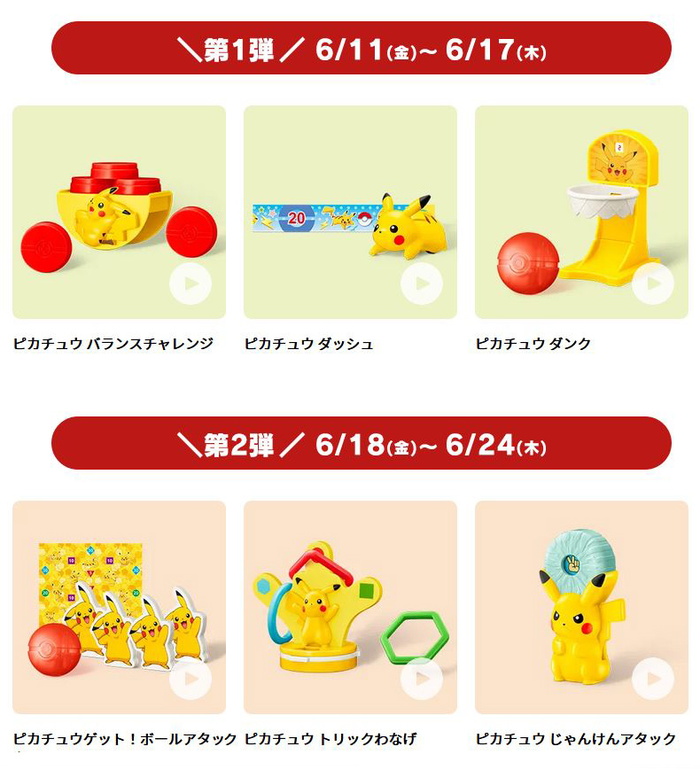 Week 1: June 11th, 2021 until June 17th, 2021
Pikachu Balance Challenge (ピカチュウ バランスチャレンジ)
Pikachu Dash (ピカチュウ ダッシュ)
Pikachu Dunk (ピカチュウ ダンク)
Week 2: June 18th, 2021 until June 24th, 2021
Get Pikachu! Ball Attack (ピカチュウゲット!ボールアタック)
Pikachu Trick Trick Throw (ピカチュウ トリックわなげ)
Pikachu Rock-Paper-Scissors Attack (ピカチュウ じゃんけんアタック)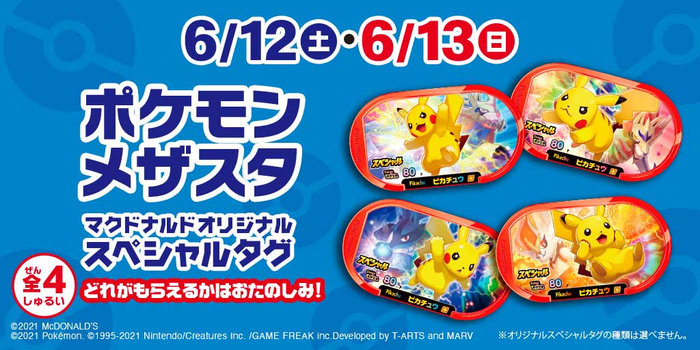 On June 12th and 13th, 2021, they will also be distributing 4 different Pikachu Pokémon MEZASTAR tags.
Source:
https://www.mcdonalds.co.jp/family/happyset/new01/
YouTube Clip - Happy Set Info
Source:
https://www.youtube.com/watch?v=BL6bxoeE_dU
YouTube Clip - Happy Set Commercial
Source:
https://www.youtube.com/watch?v=Hby723d8MmY