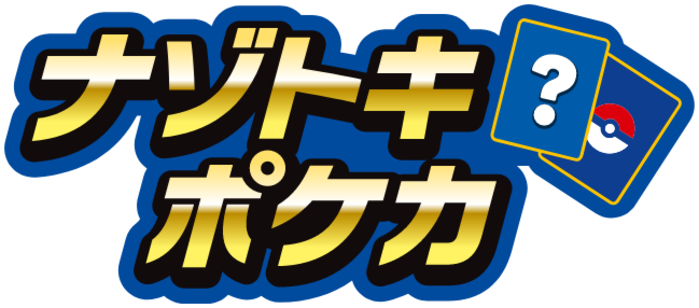 The official Japanese Pokémon Card Game website has announced a special
Solving Riddles PokéCard Campaign (ナゾトキポケカキャンペーン)
will take place via Twitter and an official Pokémon Card Game subsite from May 28th, 2021 until June 17th, 2021. The contest prize only ships to addresses in Japan.
Solving Riddles PokéCard Campaign!
Clear all the riddles on the special Solution to the Riddles PokéCard website, which features cards from the enhanced expansion pack Eievui Heroes, then follow the Pokémon Official Twitter account (@Pokemon_cojp), and post on Twitter the riddle clear screen for a chance to win 1 of 100 Solution to the Riddles PokéCard Flip Deck Cases! The lottery application period is from May 28th, 2021 until June 17th, 2021. Winners will be selected by a strict drawing after the application deadline and prizes will be shipped only within Japan.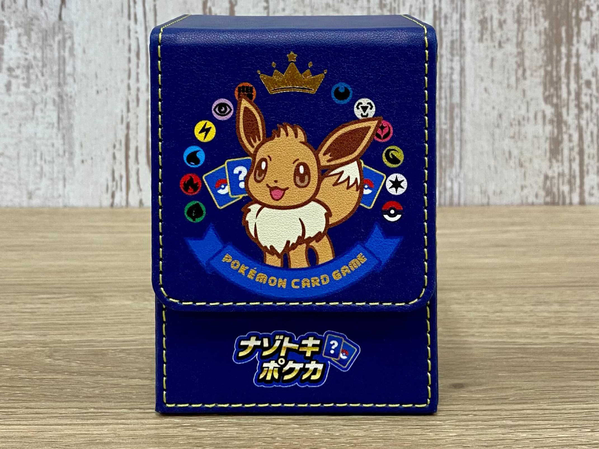 The image is a work in progress and may differ from the actual prize.
Try out the riddle EXERCISES!
Before you try the riddles, try to warm up by solving the test riddles! You'll find the same riddles in Eievui Heroes packs. There are 10 riddles in total. How many questions did you get right?


Stages
Did you succeed in solving the test riddles? This is where the real riddles begins! The riddles are divided into four stages and as you clear each stage, you'll get a card with a clue. In the first stage, you must solve at least one of the seven riddles. Check your Eievui Heroes cards as you try to solve the riddles! If you refresh the page, you'll lose your progress, so be careful!
Sources:
https://www.pokemon-card.com/info/2021/20210528_002874.html
and
https://www.pokemon-card.com/ex/s6a/