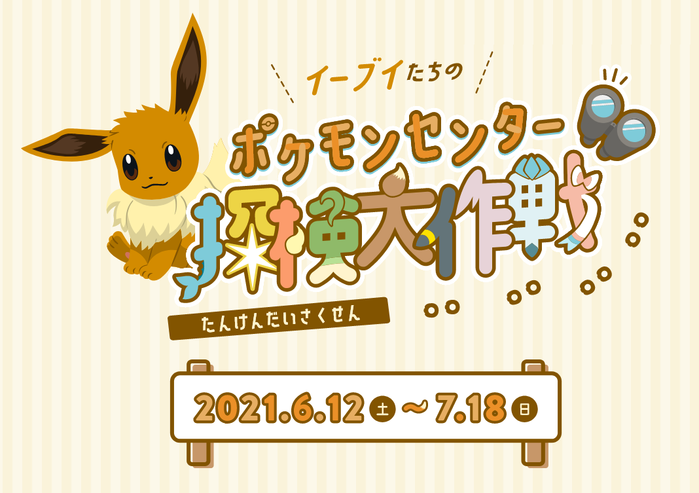 From Saturday, June 12th, 2021 to Sunday, July 18th, 2021,
Eievui's Pokémon Center Exploration Operation (イーブイたちのポケモンセンター探検大作戦)
will be held at Pokémon Centers, Pokémon Stores, the Pokémon Centers Online, Pokémon Cafes, and Pikachu Sweets by Pokémon Cafes nationwide in Japan!
The campaign may be postponed, changed, or cancelled due to guidance or policy statements by the government, local authorities, regulatory agencies, or health centers. Some Pokémon Centers and Pokémon Stores have changed their business hours or are temporarily closed due to COVID-19 infection prevention measures taken by commercial facilities.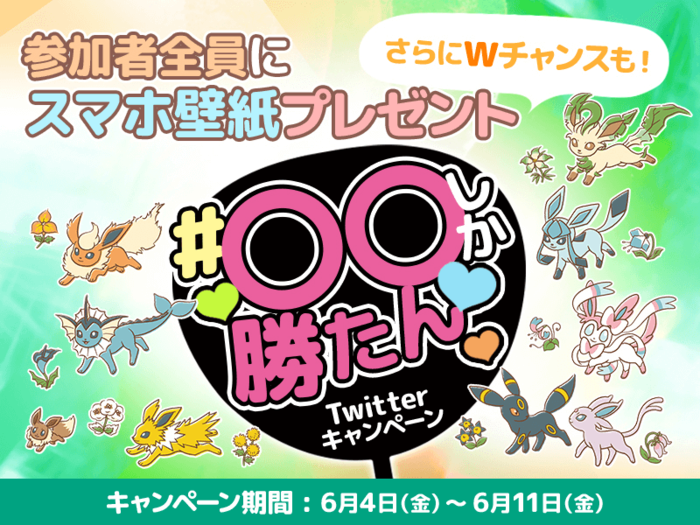 In celebration of the release of the
Eievui Collection
, the Pokémon Information Bureau Twitter account will be holding a giveaway campaign! From June 4th, 2021 to June 11th, 2021, those who participate in the campaign will receive an original Eievui Collectionwallpaper! In addition, a total of 45 people who participate in the campaign will be selected by lottery to receive a set of assorted goods!
Here's how to join the campaign!
1. Follow the Pokémon Info Station account (
@poke_times
) on Twitter!
2. In a tweet about the campaign that is posted after 2:00 p.m. JST on Friday, June 4th, 2021, choose your favorite Eievui's evolution with a hashtag and tweet it!
3. You'll receive an
original wallpaper
from the Pokémon Information Bureau's reply account (@poke_times_cp) via reply.
If you edit or delete the specified hashtag, you may not get your entry accepted.
Source:
https://eievui-pokemoncenter2021.pokemon.co.jp/