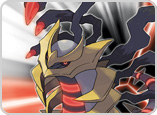 Nintendo's Wii home console and the Nintendo DS™ portable video game system comfortably led U.S. sales in March, according to data from the independent NPD Group, which tracks video game sales in the United States. Pokémon™ Platinum Version for Nintendo DS emerged as the No. 2 video game of the month, with nearly 805,000 units sold.
Wii tallied sales of nearly 601,000 in March, while Nintendo DS sold more than half a million, even in advance of the April 5 launch of the new Nintendo DSi™ system. Both Wii and Nintendo DS extended their lead as the best-selling video game systems of this generation.
"Nintendo systems accounted for 58.4 percent of the video game hardware sold in March, more than all other systems combined," said Cammie Dunaway, Nintendo of America's executive vice president of Sales & Marketing. "Consumers continue to be attracted to the wide range of software available and the great value of Nintendo systems."
Source:
http://press.nintendo.com/articles.jsp?id=18169