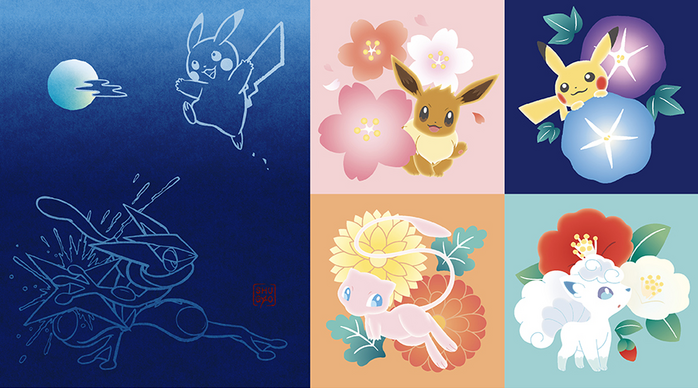 On Thursday, July 22nd, 2021,
Pokémon Spring Summer Autumn Winter (ぽけもんはるなつあきふゆ)
goods with a Japanese flavor, will appear at the Pokémon Center! There are images with Pokémon that feature of the four seasons in Japan: Eievui and Cherry Blossoms, Pikachu and Morning Glories, Mew and Chrysanthemums, and Alolan Rokon and Camellias. There are also other Pokémon drawn for each of the four seasons, so look out for them!
In
Gekkouga and Pikachu's Ninja Shugyo (ゲッコウガとピカチュウのNINJA SHUGYO)
, Gekkouga and Pikachu are training to be ninjas. The lineup also includes a mini wallet, a multi phone cover, and a clutch bag, all created in collaboration between the Pokémon Center and Asakusa Bunko. The bright patterns are beautiful and go well with a yukata or other outfits! Let's enjoy the four seasons of Japan together with Pokémon! The Pokémon Center Online will start selling them from 10:00 a.m. on July 20th, 2021.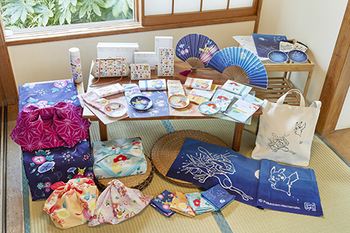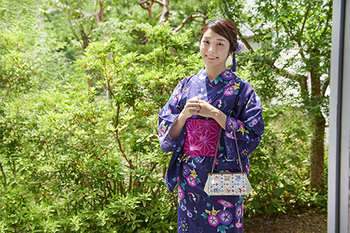 At the Amazon.co.jp Pokémon Store, pre-orders for products with a (★) will be starting on July 22nd, 2021, and sales starting on July 31st, 2021, but due to the limited number of products available, they may be sold during the pre-order period.
Please note that the release of the products may be postponed or cancelled due to the situation in the production area. Please be aware of this beforehand.
Asakusa Bunko (浅草文庫):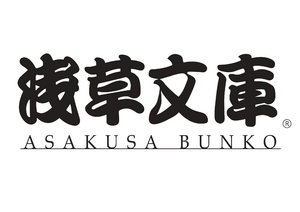 The Asakusa Bunko items are made of pure white tanned cowhide leather from Banshu Himeji and decorated with colorful patterns. It is handmade by Yuzen craftsmen one by one in Asakusabashi, making full use of traditional techniques. The richly expressive patterns are created by layering colors, and the plump feel of the Asakusa Bunko leather feels good to the touch. Please enjoy the delicate skills of our craftsmen.
Items: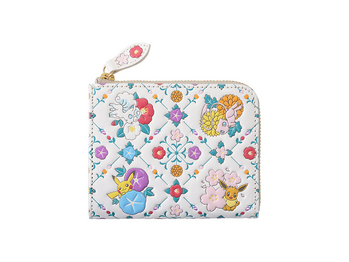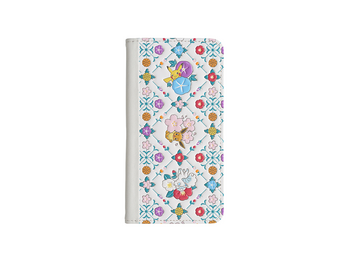 Asakusa Bunko L-shaped mini wallet - Pokémon Spring Summer Autumn Winter - 23,100 yen (★) | Asakusa Bunko Multi Phone Cover - Pokémon Spring Summer Autumn Winter - 16,500 yen (★)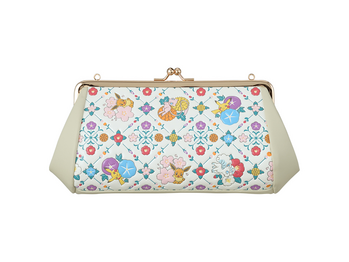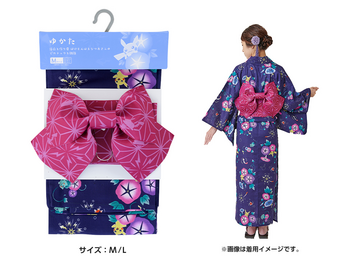 Asakusa Bunko Clutch bag - Pokémon Spring Summer Autumn Winter - 30,800 yen (★) | Yukata and shitate obi - Pokémon Spring Summer Autumn Winter - Pikachu and Morning Glories - M/L - 14,300 yen (★)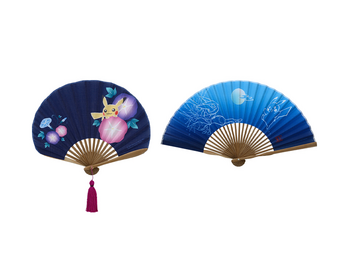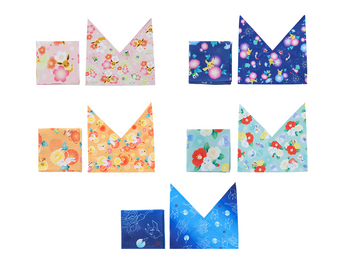 Folding Fan - Pokémon Spring Summer Autumn Winter - Pikachu and Morning Glories - 2,640 yen (★) | Folding Fan - Gekkouga and Pikachu's NINJA SHUGYO - 2,420 yen (★) | Handkerchief that becomes a Bag - 1,430 yen each (★)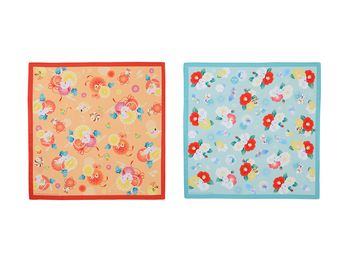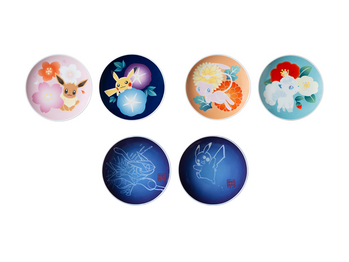 Wrapping Cloth - Pokémon Spring Summer Autumn Winter - 2,420 yen each (★) | Bean Plates (Set of 2) - 1,650 yen each (★)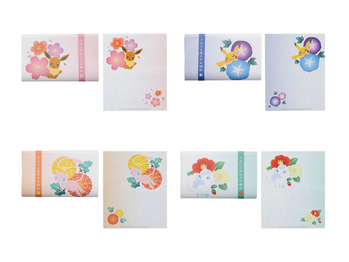 Memo Paper - Pokémon Spring Summer Autumn Winter - 550 yen each (★) | Tenugui Hand Towel - 1,430 yen each (★)
Item List (English):
Asakusa Bunko L-shaped mini wallet - Pokémon Spring Summer Autumn Winter - 23,100 yen (★)
Asakusa Bunko Multi Phone Cover - Pokémon Spring Summer Autumn Winter - 16,500 yen (★)
Asakusa Bunko Clutch bag - Pokémon Spring Summer Autumn Winter - 30,800 yen (★)
Yukata and shitate obi - Pokémon Spring Summer Autumn Winter - Pikachu and Morning Glories - M/L - 14,300 yen (★)
Folding Fan - Pokémon Spring Summer Autumn Winter - Pikachu and Morning Glories - 2,640 yen (★)
Folding Fan - Gekkouga and Pikachu's NINJA SHUGYO - 2,420 yen (★)
Assorted Candy - Pokémon Spring Summer Autumn Winter - 1,296 yen
Handkerchief that becomes a Bag - Pokémon Spring Summer Autumn Winter - Eievui and Cherry Blossoms - 1,430 yen (★)
Handkerchief that becomes a Bag - Pokémon Spring Summer Autumn Winter - Pikachu and Morning Glories - 1,430 yen (★)
Handkerchief that becomes a Bag - Pokémon Spring Summer Autumn Winter - Mew and Chrysanthemums - 1,430 yen (★)
Handkerchief that becomes a Bag - Pokémon Spring Summer Autumn Winter - Alolan Rokon and Camellias - 1,430 yen (★)
Handkerchief that becomes a Bag - Gekkouga and Pikachu's NINJA SHUGYO - 1,430 yen (★)
Socks - Pokémon Spring Summer Autumn Winter - 3 pairs 1,100 yen / 1 pair 440 yen * Size: 23 cm to 25 cm
Wrapping Cloth - Pokémon Spring Summer Autumn Winter - Mew and Chrysanthemums - 2,420 yen (★)
Wrapping Cloth - Pokémon Spring Summer Autumn Winter - Alolan Rokon and Camellias - 2,420 yen (★)
Bean Plates (Set of 2) - Pokémon Spring Summer Autumn Winter - Eievui and Cherry Blossoms - 1,650 yen (★)
Bean Plates (Set of 2) - Pokémon Spring Summer Autumn Winter - Alolan Rokon and Camellias - 1,650 yen (★)
Bean Plates (Set of 2) - Gekkouga and Pikachu's NINJA SHUGYO - 1,650 yen (★)
Stainless Steel Bottle - Pokémon Spring Summer Autumn Winter - 2,970 yen (★)
2WAY Tote Bag - Gekkouga and Pikachu's NINJA SHUGYO - 3,300 yen (★)
Memo Paper - Pokémon Spring Summer Autumn Winter - Eievui and Cherry Blossoms - 550 yen (★)
Memo Paper - Pokémon Spring Summer Autumn Winter - Pikachu and Morning Glories - 550 yen (★)
Memo Paper - Pokémon Spring Summer Autumn Winter - Mew and Chrysanthemums - 550 yen (★)
Memo Paper - Pokémon Spring Summer Autumn Winter - Alolan Rokon and Camellias - 550 yen (★)
Tenugui Hand Towel - Pokémon Spring Summer Autumn Winter - Mew and Chrysanthemums - 1,430 yen (★)
Tenugui Hand Towel - Pokémon Spring Summer Autumn Winter - Alolan Rokon and Camellias - 1,430 yen (★)
Tie-dye Tenugui Hand Towel - Gekkouga and Pikachu's NINJA SHUGYO - 1,430 yen (★)
A4 Clear File Sets - Pokémon Spring Summer Autumn Winter - 660 yen each (★)
Item List (Japanese):
浅草文庫 L字ミニ財布 ぽけもんはるなつあきふゆ 23,100円(★)
浅草文庫 マルチスマホカバー ぽけもんはるなつあきふゆ 16,500円(★)
浅草文庫 クラッチバッグ ぽけもんはるなつあきふゆ 30,800円(★)
浴衣と作り帯 ぽけもんはるなつあきふゆ ピカチュウと朝顔 M/L 14,300円(★)
扇子 ぽけもんはるなつあきふゆ ピカチュウと朝顔 2,640円(★)
扇子 ゲッコウガとピカチュウのNINJA SHUGYO 2,420円(★)
あられアソート ぽけもんはるなつあきふゆ 1,296円
袋になるはんかち ぽけもんはるなつあきふゆ イーブイと桜 1,430円(★)
袋になるはんかち ぽけもんはるなつあきふゆ ピカチュウと朝顔 1,430円(★)
袋になるはんかち ぽけもんはるなつあきふゆ ミュウと菊 1,430円(★)
袋になるはんかち ぽけもんはるなつあきふゆ アローラロコンと椿 1,430円(★) 袋になるはんかち ゲッコウガとピカチュウのNINJA SHUGYO 1,430円(★)
選べる3足 ソックス 2本指くつした
(全4種:ぽけもんはるなつあきふゆ イーブイと桜 / ピカチュウと朝顔 / ミュウと菊 / アローラロコンと椿 / ゲッコウガとピカチュウのNINJA SHUGYO) 3足1,100円/1足440円
※サイズ:23㎝~25㎝
風呂敷 ぽけもんはるなつあきふゆ ミュウと菊 2,420円(★)
風呂敷 ぽけもんはるなつあきふゆ アローラロコンと椿 2,420円(★)
豆皿2枚セット ぽけもんはるなつあきふゆ イーブイと桜・ピカチュウと朝顔 1,650円(★)
豆皿2枚セット ぽけもんはるなつあきふゆ ミュウと菊・アローラロコンと椿 1,650円(★)
豆皿2枚セット ゲッコウガとピカチュウのNINJA SHUGYO 1,650円(★)
ステンレスボトル ぽけもんはるなつあきふゆ 2,970円(★)
2WAYトートバッグ ゲッコウガとピカチュウのNINJA SHUGYO 3,300円(★)
メモにも使えるお懐紙 ぽけもんはるなつあきふゆ イーブイと桜 550円(★)
メモにも使えるお懐紙 ぽけもんはるなつあきふゆ ピカチュウと朝顔 550円(★)
メモにも使えるお懐紙 ぽけもんはるなつあきふゆ ミュウと菊 550円(★)
メモにも使えるお懐紙 ぽけもんはるなつあきふゆ アローラロコンと椿 550円(★)
てぬぐい ぽけもんはるなつあきふゆ ミュウと菊 1,430円(★)
てぬぐい ぽけもんはるなつあきふゆ アローラロコンと椿 1,430円(★)
注染てぬぐい ゲッコウガとピカチュウのNINJA SHUGYO 1,430円(★)
和風A4クリアファイル2枚セット ぽけもんはるなつあきふゆ イーブイと桜・ピカチュウと朝顔 660円(★)
和風A4クリアファイル2枚セット ぽけもんはるなつあきふゆ ミュウと菊・アローラロコンと椿 660円(★)
和風A4クリアファイル2枚セット ゲッコウガとピカチュウのNINJA SHUGYO 660円(★)
Source:
https://www.pokemon.co.jp/goods/2021/07/210716_ph01.html