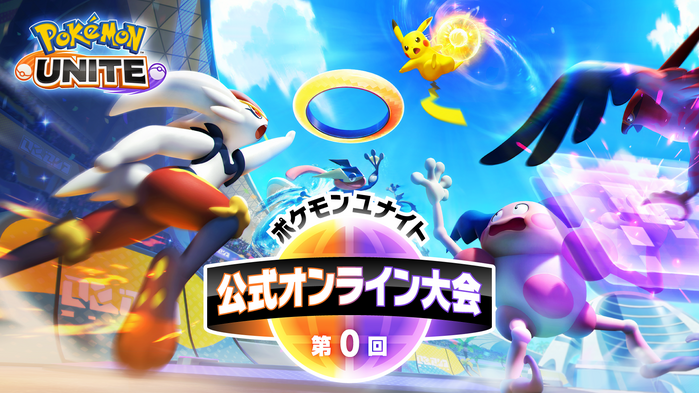 JCG will hold the first official online tournament for Pokémon UNITE on Sunday, September 19th, 2021! Entry starts today, September 3rd, 2021.
JCG, a provider of online competition platforms for eSports, will hold its 0th Official Online Tournament on Sunday, September 19th, 2021, as the curtain raiser for official tournaments of Pokémon UNITE (Nintendo Switch version), the first Pokémo team strategy battle game. It is a Pokémon sanctioned tournament with a team entry system in which up to 256 teams can participate.
Tournament Details:
Tournament Name:
Pokémon UNITE 0th Official Online Tournament (『Pokémon UNITE(ポケモンユナイト)』第0回 公式オンライン大会)
Date and Time:
Sunday, September 19th, 2021 from 12:30 - 20:00 JST
The end time is subject to change depending on the progress of the tournament.
Entry format:
Teams of 5 to 7 players
Entry period:
Friday, September 3rd, 2021 at 18:00 JST until Monday, September 13th, 2021 at 23:59 JST
Tournament Format:
Single elimination tournament format
Matches from the first round to the final four: 1 match
Matches from the top 4 to the final round: Best of 3
Capacity:
Up to 256 teams
If the number of entries exceeds 256, the participating teams will be decided by lottery.
Match Format:
Standard Battle - Remoat Stadium
Software:
The latest version of Pokémon Unite for Nintendo Switch
Eligibility:
The person who applies must be 16 years old or older at the time of application for this tournament. If a player under the age of 20 is a member of the participating team at the time of entry, the player's parent or guardian must have given permission for the player to participate.
You must be able to read and write in Japanese. You must be able to communicate with the tournament management by using the chat application Discord designated by the tournament management.
Source:
https://www.pokemonunite.jp/ja/news/19/