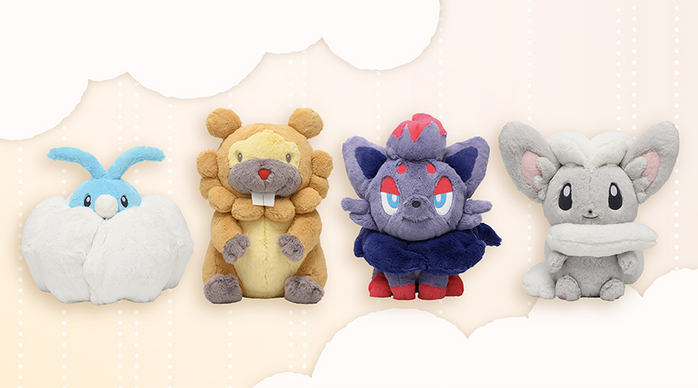 On Saturday, September 18th, 2021, the third set of soft huggable plushies will appear at the Pokémon Center! This plushie series is so soft and comfortable that you will want to hold them forever. The third series features a lineup of Pokémon with fluffy, fuzzy necks and faces. The expressions on the faces of Tyltto, Bippa, Zorua, and Chillaccino are so soothing. It's a great gift for your loved ones, too! The Pokémon Center Online will start selling them from 10:00 a.m. on September 16th, 2021.
Please note that the release of this product may be postponed or cancelled due to the situation in the production area. Please be aware of this beforehand.
At the Amazon.co.jp Pokémon Store, pre-orders for these plushies will be starting on September 18th, 2021 and sales starting on September 25th, 2021, but due to the limited number of products available, they may be sold during the pre-order period.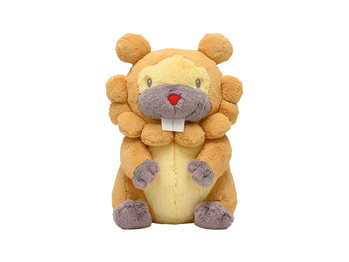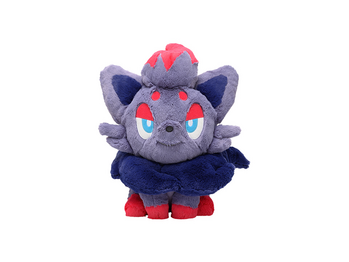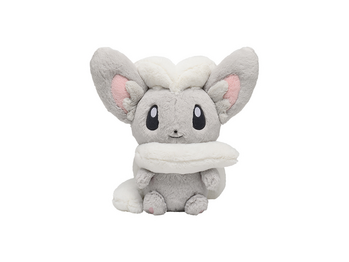 Items (English):
Fluffy Huggable Plush - Tyltto - 3,960 yen
Fluffy Huggable Plush - Bippa - 3,960 yen
Fluffy Huggable Plush - Zorua - 3,960 yen
Fluffy Huggable Plush - Chillaccino - 3,960 yen
Items (Japanese):
ふわふわ抱きぬいぐるみ チルット 3,960円
ふわふわ抱きぬいぐるみ ビッパ 3,960円
ふわふわ抱きぬいぐるみ ゾロア 3,960円
ふわふわ抱きぬいぐるみ チラチーノ 3,960円
Source:
https://www.pokemon.co.jp/goods/2021/09/210910_to01.html