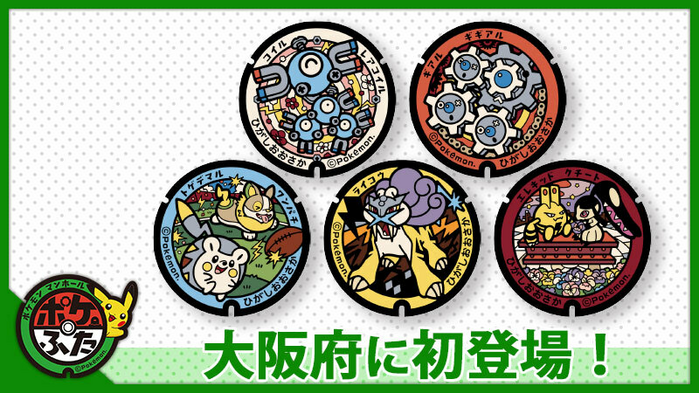 Today, five new Pokémon Utility Hole Covers, or PokéLids (Pokéfuta ポケふた) were unveiled at the
Higashiosaka City Hanazono Rugby Stadium
. The five new PokéLids depict: Coil, Giaru, Wanpachi, Kucheat, and the legendary Pokémon Raikou as well as more Pokémon and are based on images of various landscapes in Higashiosaka City. They will be installed in the city and this is the first time that PokéLids have been installed in Osaka Prefecture.
Pictures from the press release have been added to an Imageboard thread
.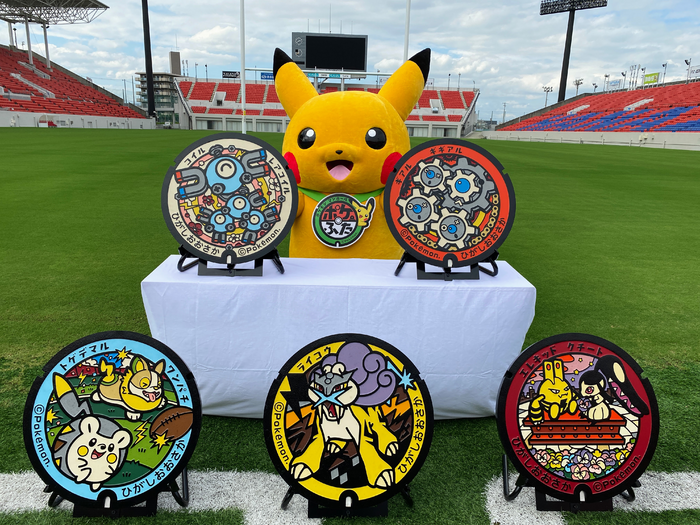 Each PokéLids is an original design and each is unique. The PokéLids will continue to be installed for years to come. More than 200 PokéLids have been installed already in locations throughout Japan and they will serve as an opportunity for many people throughout Japan and around the world to learn about the charms of Pokémon and Higashiosaka City.
The PokéLids that are installed will gradually become PokéStops for the location-based game Pokémon GO for smartphones.
Source:
https://twitter.com/Pokemon_cojp/status/1438049970951688195