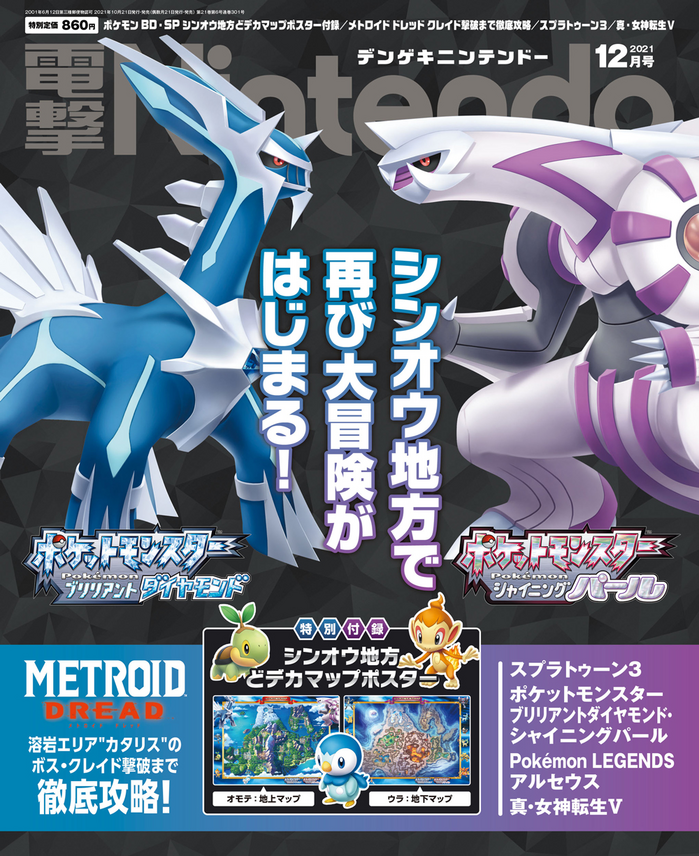 The latest issue of Dengeki Nintendo goes on sale today, Thursday, October 21st, 2021! As a special supplement, this issue comes with a Pokémon Brilliant Diamond and Shining Pearl double-sided map poster!
It's an extra-large B2 size (728cm x 515cm) double-sided poster of a map depicting the surface and underground of the Sinnoh region, where the adventures of these games take place. The map has been newly drawn for this title, and is surrounded by 3D Pokémon. The detailed map can be displayed on a wall!
This issue is also packed with information that Nintendo Switch users will want to know, including the latest information on Pokémon Brilliant Diamond and Shining Pearl, Pokémon LEGENDS Arceus, which will be released on January 28th, 2022, Splatoon 3, Metroid Dread, and Shin Megami Tensei V.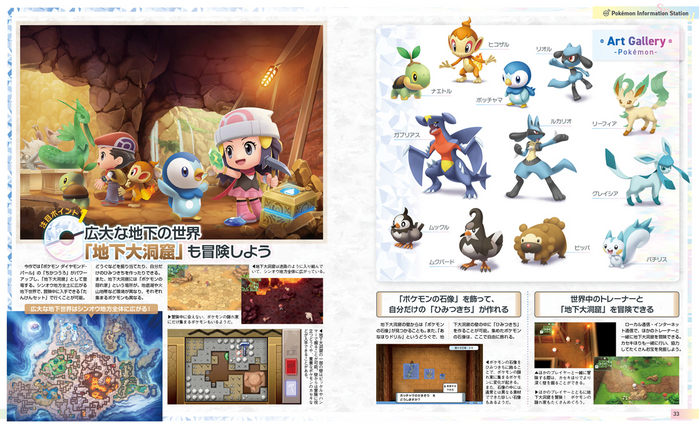 Product Details:
Magazine Name:
Dengeki Nintendo December 2021 Issue (電撃Nintendo 2021年12月号)
Release date:
October 21, 2021 (Thursday)
Specifications:
All color, AB size, 64 pages + poster
Special price:
860 yen (tax included)
Source:
https://dengekionline.com/articles/101073/