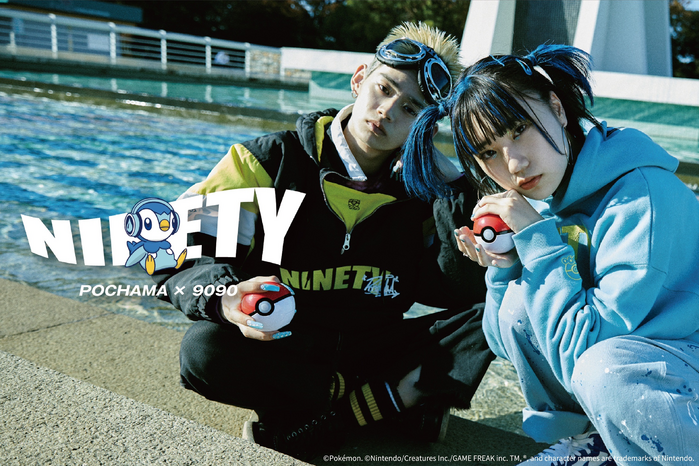 A collaboration between Project Pochama and the street brand "9090", yutori's apparel brand, begins with a pre-sale at STUDIOUS starting on November 27th, 2021! The "POCHAMA x 9090" collection will be available to purchase! Pochama hoodies, sweatshirts, anoraks, pants, caps, coin purses, sticker sets, and more are all part of the collection.
High resolution photos from the press release have been added to an Imageboard thread
.
The collaboration design features the 9090 brand iconic headphones as a motif. The blue and yellow color scheme is inspired by Pochama, and there are a total of seven types that combine graffiti, sticker collage, and other elements typical of street brands.

Sales start date:
STUDIOUS ONLINE STORE: Available from November 27th, 2021 at 18:00.
STUDIOUS Nagoya PARCO: Sales start at 11:00 on November 27th, 2021.
9090 official app: Available from 12:00 on December 1st, 2021.
Items:

Item List:
Anorack parka - 15,400 yen inc.tax
Hoodie - 13,970 yen inc.tax
Pants - 13,200 yen inc.tax
Sweat - 11,880 yen inc.tax
Cap - 4,290 yen inc.tax
Coin case - 2,420 yen inc.tax
Stickers - 2,200 yen inc.tax
Source:
https://studious.co.jp/shop/pages/stm_21aw_9090_pokemon.aspx