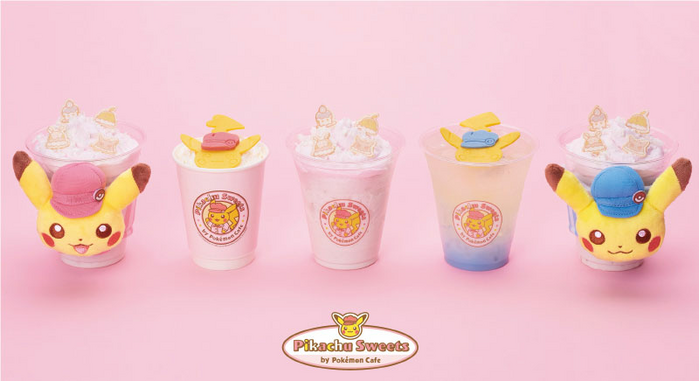 New drink sleeves and frappes that keep Pikachu close at hand have arrived at the Pokémon Cafe! Pikachu♀ and Pikachu♂ of Pikachu Sweets always love everyone who comes to visit them at Pikachu Sweets! They have been working hard to make a new drink menu to make everyone happy. On Saturday, December 4th, 2021, Pikachu's new frappes, drinks, and drink sleeves will be available at Pikachu Sweets by Pokémon Cafe!
In order to prevent the spread of COVID-19, the hours of operation, date of release, and contents are subject to change based on guidance and policy statements from the government, local authorities, regulatory agencies, and public health centers.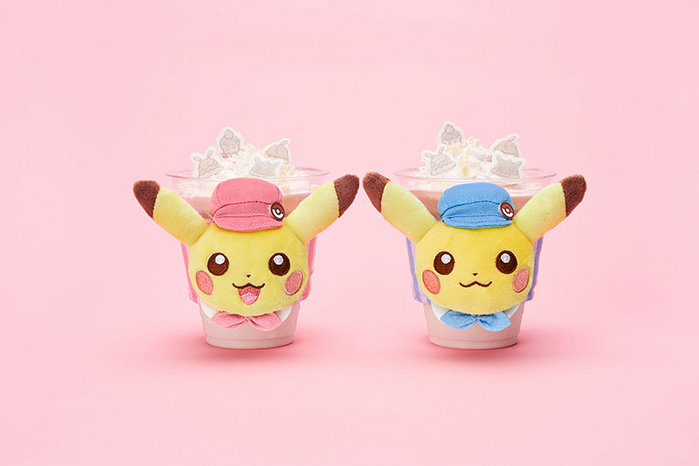 Welcome to Pikachu Sweets! Frappe ~White Chocolate & Strawberry flavor~ 756 yen (tax included) ピカチュウスイーツへようこそ!フラッペ ~ホワイトチョコ&ストロベリー味~ 756円(税込)
With drink sleeve 1,471 yen each (tax included)
* The photo is with a drink sleeve.
Pikachu and Pikachu from Pikachu Sweets are always together! Pikachu Sweets' popular drink sleeves are now available with two new varities. With a drink sleeve, you can feel like you are carrying around the Pikachu Sweets shop and a frappe filled with the cuteness of Pikachu Sweets.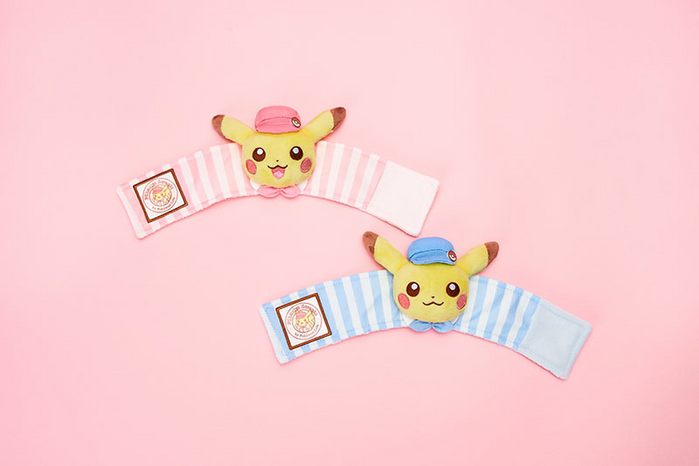 Drink Sleeve Pikachu Sweets by Pokémon Cafe Pikachu♀
Drink Sleeve Pikachu Sweets by Pokémon Cafe Pikachu♂
715 yen each (tax included)
ドリンクスリーブ Pikachu Sweets by Pokémon Cafe ピカチュウ♀
ドリンクスリーブ Pikachu Sweets by Pokémon Cafe ピカチュウ♂
各715円(税込)
Pikachu of Pikachu Sweets wants to get along with everyone more. Put on a drink sleeve and go out of the store together with it!
* One drink sleeve can be purchased for each drink ordered.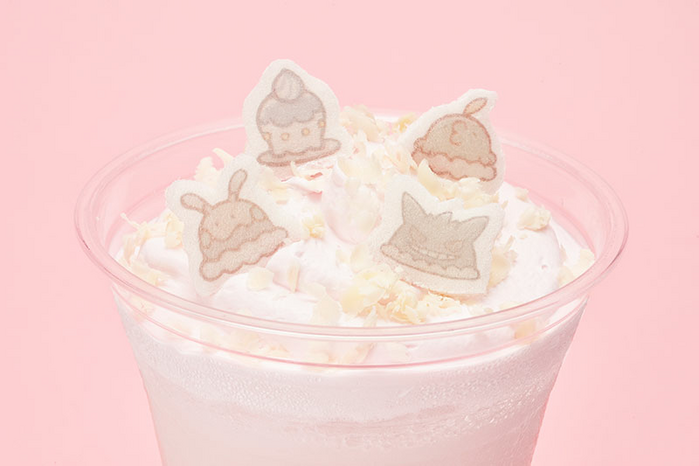 The frappe, inspired by the Picachu Sweets store, is filled with art of sweets that have been used as decorations on the menu and inside the store in the past. Are there any sweets that you know?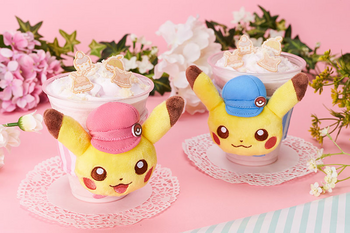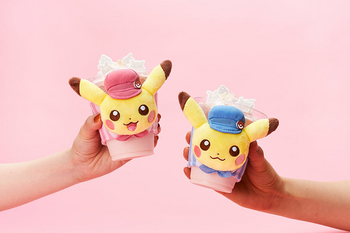 With a shop-inspired frappe and a Pikachu drink sleeve to help out, it's just like the Pikachu from the sweets store itself. Take Pikachu, who wants to get to know you better, outside the store with your frappe!
Pikachu Sweets Pikachu♀ and Healing Time♪ Nuzzling Cheeks Hot Milk Tea
Pikachu Sweets Pikachu♂ is Full of Energy! Spark Soda with Lactic Acid Bacteria
ピカチュウスイーツのピカチュウ♀と癒しのひととき♪ほっぺすりすりホットミルクティー
ピカチュウスイーツのピカチュウ♂の元気いっぱい!スパークソーダ~乳酸菌入り~
各702円(税込)
To make everyone more happy, Pikachu and his friends at Pikachu Sweets have redesigned their drink menus, Let's play together♪ Pikachu's Electro Ball Squash and "Pikachu's Round♪ PikaPika Harmony Juice.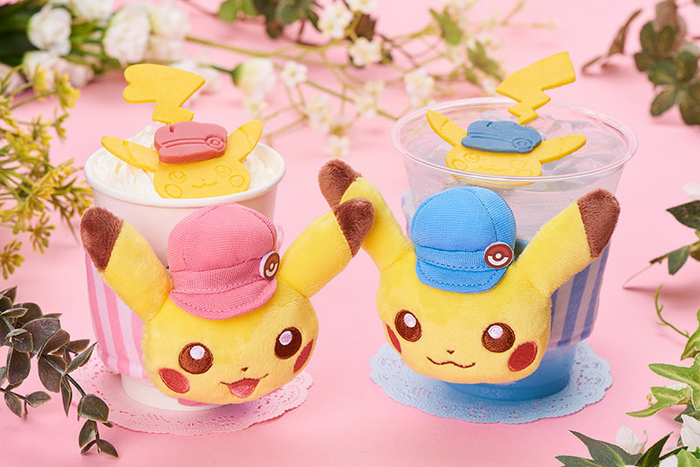 Pikachu welcomes everyone excitedly with a cup of hot royal milk tea filled with cream that will warm your body and soul. Pikachu♂, who is always full of energy, will give everyone a gift of energy with his lactic acid bacteria that bursts carbonation which makes you feel like you've got energy reserves!
If you wear the drink sleeve of Pikachu♀ and the drink sleeve of Pikachu♂, you'll be able to enjoy your favorite Pikachu's and you can take a cute picture of the two Pikachu.
Source:
https://www.pokemoncenter-online.com/cafe/news/211126_01.html