Niantic has announced more info about
Pokémon GO Tour: Johto
.
1: Unlock rewards by completing Special Research with either Chikorita, Cyndaquil, or Totodile!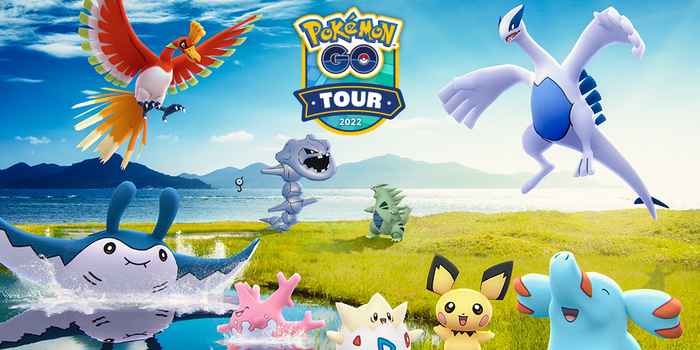 Pokémon GO Tour: Johto — Special Research and More To Come!
Trainers, We're excited to share more details about the Pokémon GO Tour: Johto experience! We'll have additional updates over the next three days, but today's update will focus on the ticket-exclusive Special Research you can experience as a part of the global event on February 26, 2022.
Update 1: You'll need to do more than choose between Gold Version and Silver Version in this year's Pokémon GO Tour: Johto—you'll also need to choose between Chikorita, Cyndaquil, and Totodile to adventure with!
The Pokémon you choose will be involved in your research tasks during the event, so choose wisely! Together, you'll complete research with Professor Willow to learn more about the Johto region, build connections with your Pokémon, befriend other Trainers, and explore new places. Special Research tasks will include the following challenges.
Catching different species of Pokémon
Evolving Pokémon
Earning Stardust
Taking GO Snapshots
Defeating Team GO Rocket Grunts
Trainers will be able to earn the following rewards by completing Special Research tasks.
Items for evolving Pokémon
Rocket Radar pieces
An encounter with Shiny Gyarados
An encounter with Celebi
If you catch Celebi during the event, it will know the attack Magical Leaf! Tickets are now live for the global event! Tickets are available for purchase in the in-game shop for US $11.99 (or the equivalent pricing tier in your local currency, plus any applicable taxes and fees). Tickets cannot be purchased with PokéCoins. Tickets to this event are nonrefundable (subject to applicable law and the exceptions set forth in the Terms of Service). If you purchase a Pokémon GO Tour: Johto ticket by the following date, then you'll also receive access to the
Season of Heritage February Timed Research!
Purchase a ticket by Thursday, February 10, 2022, to get the February Timed Research featuring research tasks that reward a Noibat Hat Avatar Item and an encounter with Noibat. Log in between February 1, 2022, and February 10, 2022, local time, to receive the February Timed Research.
Please be aware of your surroundings and follow guidelines from local health authorities when playing Pokémon GO. Upcoming events are subject to change.
Source:
https://pokemongolive.com/en/post/pokemongotour-johto-research/