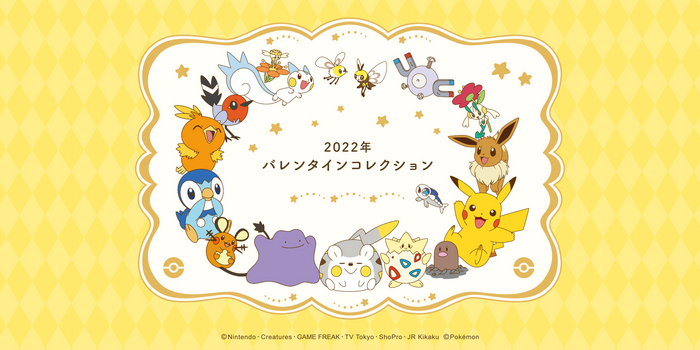 Chocolates with Pokémon designs are now available! The chocolates come in cute designs that make it a waste to eat them. These chocolates are so cute that you won't want to eat them. They make great Valentine's Day gifts, and are also great as snacks!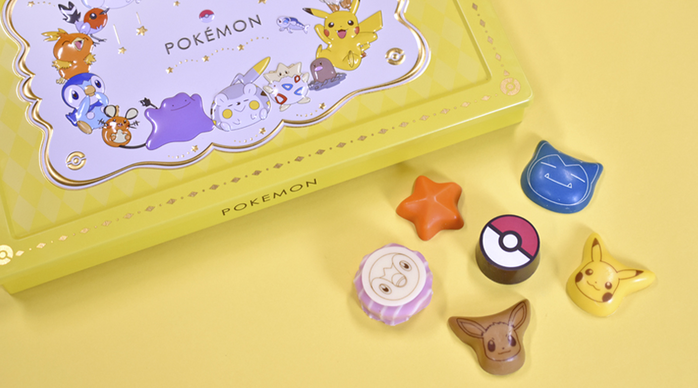 Items:
1. Chocolate Set S - 5 chocolates in a box with a Pikachu, Eievui, Yadon, and Pochama design. - 648 yen
2. Chocolate Set M - 11 chocolates in a tin with a Pokémon design. - 1,404 yen
3. Chocolate Set L - 15 chocolates in a can with an embossed Pokémon design. - 2,160 yen
4. Mini Type Cans - Mini cans with designs of Grass, Fire, Water, and Electric types Pokémon. - 432 yen each
5. Good Night Pikachu Can - A die-cut can with a design of Pikachu lying down, filled with snacks. - 1,296 yen
6. Eievui & Friends Cans - Nine-cornered can with a design of Eievui and Eievui's evolved form, filled with sweets. - 1,080 yen
7. Lunch Case Gift - Two sizes of lunch cases and sweets are included in the set. - 1,650 yen
Item List: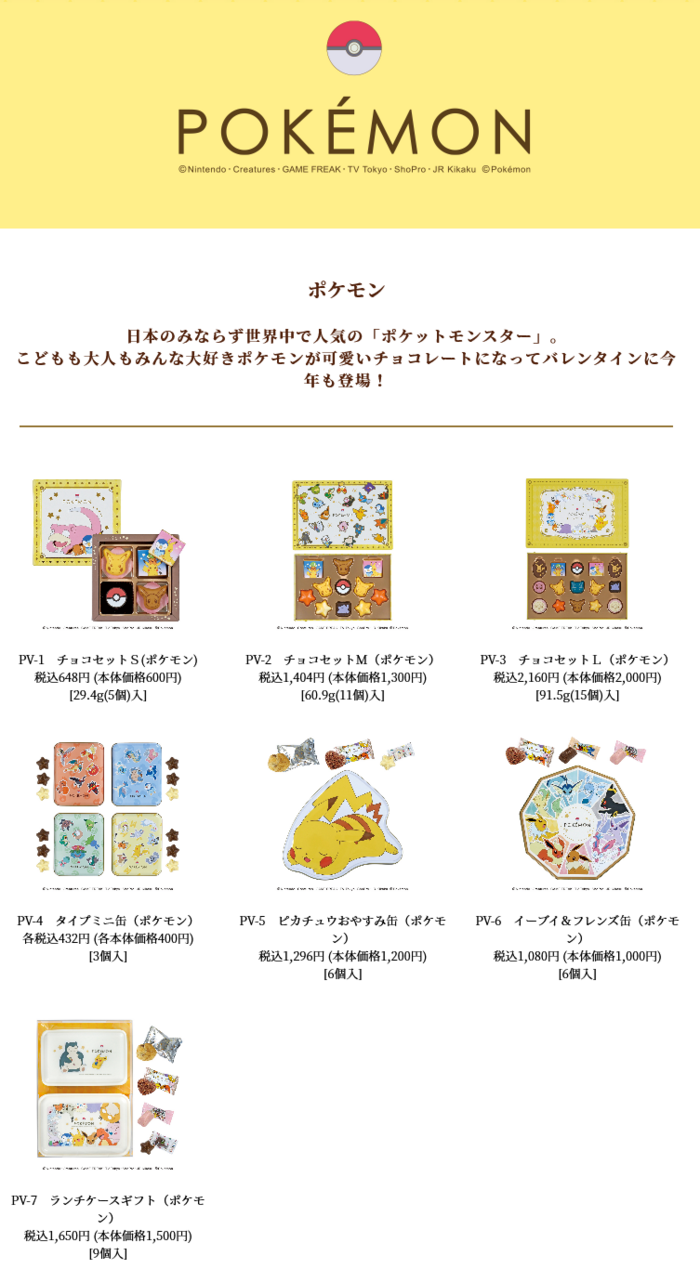 Product Details:
Distributed by:
MATSUKAZEYA CO., LTD
Release date:
January 4th, 2022
Price may vary by store. All prices shown include tax.
Sources:
https://www.pokemon.co.jp/goods/2022/01/220107_fo03.html
and
http://www.matsukazeya.co.jp/syouhin/event/v-pokemon.html