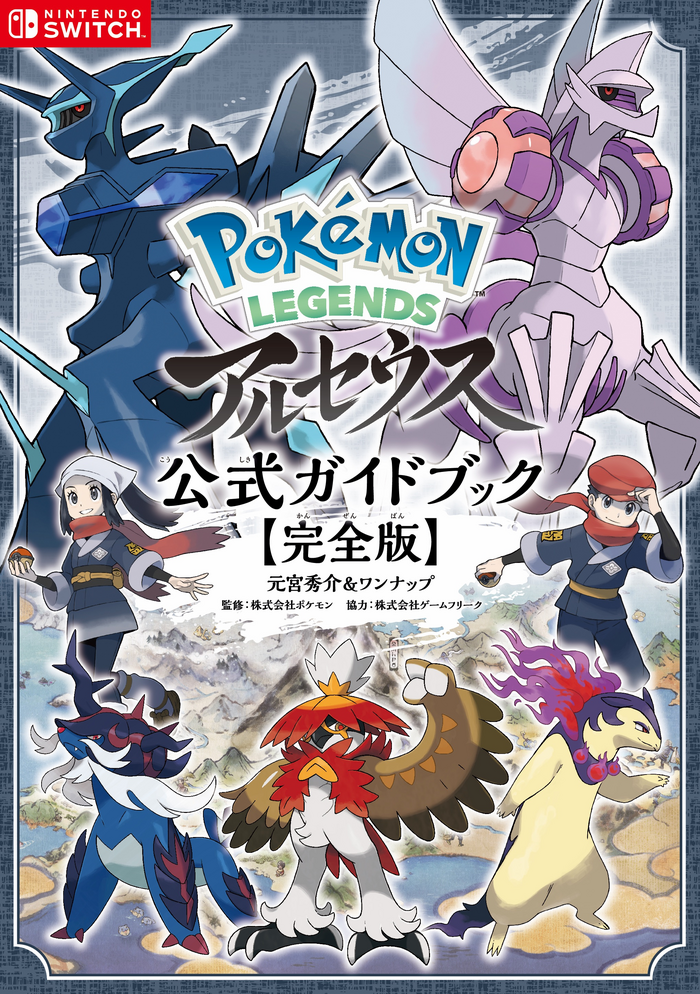 OVERLAP has announced that they will publish the
Pokémon LEGENDS Arceus Official Guidebook [Complete Edition]
on April 16th, 2022 in Japan for 1650 yen. The book also comes with a serial code to receive 50 Nuggets in-game.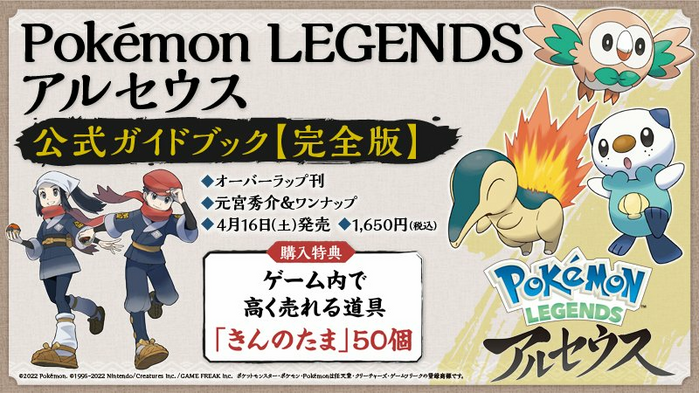 Product Description:
A convenient and affordable book that also includes a Pokémon Zukan that shows you all the Pokémon in the Hisui Region!
The main missions and sub-missions are explained in an easy-to-understand chart style with lots of visuals! Even if you're not good at action, you'll always be able to complete them with detailed strategy information! It also includes detailed setting information for the characters in Pokémon LEGENDS Arceus and plenty of reading material to help you enjoy the game more deeply!
Even though it's a large volume, it's full of tricks that allow you to quickly access the information you want to know! It's truly what you'd call a "complete edition," with a wealth of content!
Product Details:
Pokémon LEGENDS Arceus Official Guidebook [Complete Edition]
Pokémon LEGENDS アルセウス 公式ガイドブック【完全版】
Published and released by:
OVERLAP
Written by:
Shusuke Motomiya (元宮秀介) & Oneup
Price:
1650 yen (tax included)
ISBN:
978-4-8240-0151-1 C0076
Source:
https://over-lap.co.jp/book/la/