DeNA has announced that the Daily Battle Event: Music Coin Challenge is now live in Pokémon Masters EX. Each day, you can earn a music coin for a song, so don't forget to battle daily! Sparkles You can also get 100 gems daily as completion rewards for up to 1,000 gems total!
Music Coin Challenge Daily Battle Event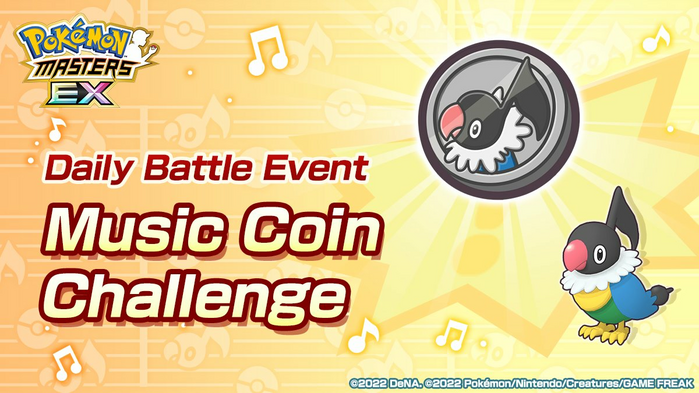 Music Coin Challenge Daily Battle Event under way! Try to collect lots of Music Coins in battles each day to unlock all kinds of music!
Date/Time
January 27, 2022 at 10:00 p.m. - February 6, 2022 at 9:59 p.m.
Event Details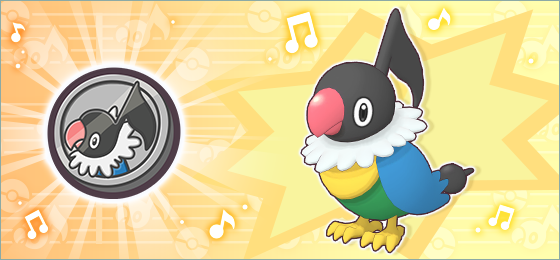 Throughout the event period, you can challenge this event battle once a day. You can earn Music Coins in event battles to exchange for Song Keys, which are used to unlock songs in the Jukebox.
In this event, you'll be able to get Music Coins to unlock one song every day. Don't forget to battle!
Important
To participate, you must have completed Main Story Chapter 1: The More the Merrier (Normal) in single-player.
The sync pairs that appear as opponents in battle have different capabilities than those you can actually obtain.
The content is subject to change without notice.
Source:
https://pokemonmasters-game.com/en-US/announcements/Event_4010_1W_1