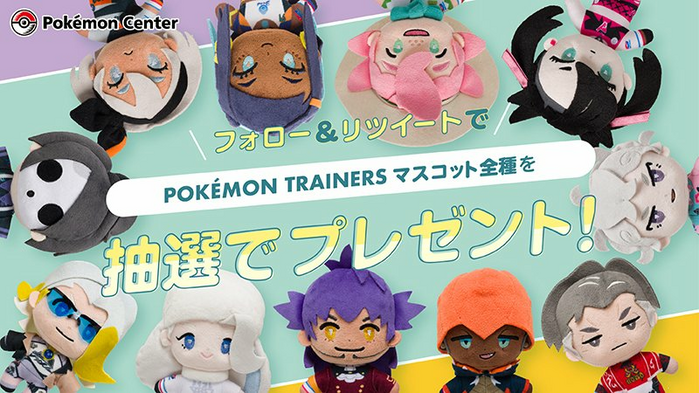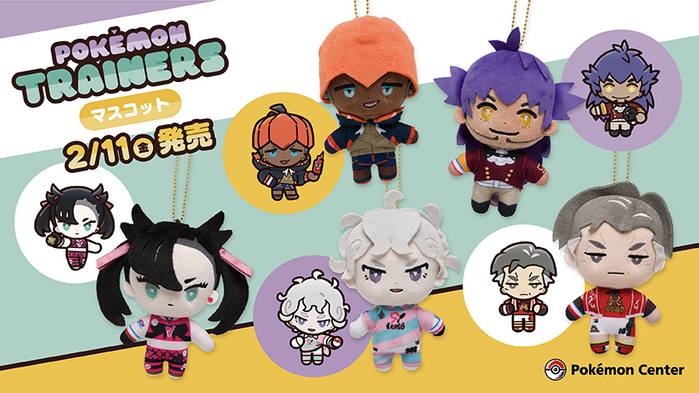 On February 11th, 2022,
Mascot POKÉMON TRAINERS
from Pokémon Sword and Shield will appear at the Pokémon Center! The mascots this time are: Dande, Marie, Beat, Yarrow, Rurina, Kabu, Saito, Onion, Makuwa, Melon, and Kibana. Attach them to your bag, or collect your favorite trainers' mascots and have fun! The Pokémon Center Online will start selling them from 10:00 a.m. on February 9th, 2022!
Please note that the release may be postponed or cancelled due to the situation in the production area. Please be aware of this beforehand.
At the Amazon.co.jp Pokémon Store, pre-orders for products will be starting on February 5th, 2022 and sales starting on February 12th, 2022, but due to the limited number of products available, they may be sold during the pre-order period.
All Pokémon Center stores will carry this line. There is a possibility that other Pokémon Stores will carry the product the week after the release date. In order to prevent the spread of COVID-19, some stores may change their opening hours or close temporarily.
Items: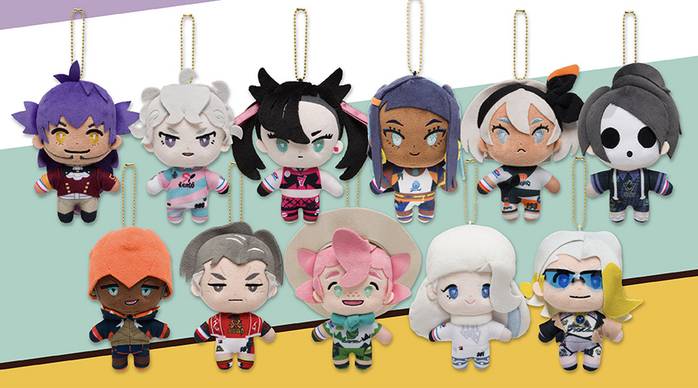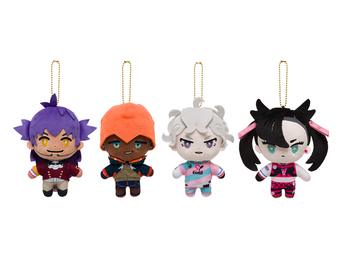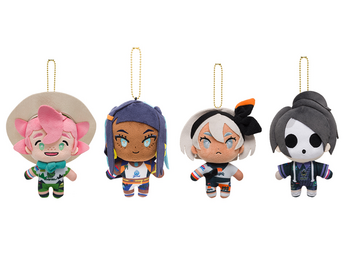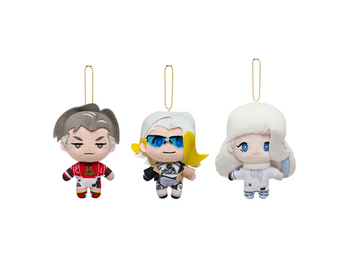 Item List (English):
Mascot POKÉMON TRAINERS Dande - 1,650 yen
Mascot POKÉMON TRAINERS Marie - 1,650 yen
Mascot POKÉMON TRAINERS Beat - 1,650 yen
Mascot POKÉMON TRAINERS Yarrow - 1,650 yen
Mascot POKÉMON TRAINERS Rurina - 1,650 yen
Mascot POKÉMON TRAINERS Kabu - 1,650 yen
Mascot POKÉMON TRAINERS Saito - 1,650 yen
Mascot POKÉMON TRAINERS Onion - 1,650 yen
Mascot POKÉMON TRAINERS Makuwa - 1,650 yen
Mascot POKÉMON TRAINERS Melon - 1,650 yen
Mascot POKÉMON TRAINERS Kibana - 1,650 yen
Item List (Japanese):
マスコット POKÉMON TRAINERS ダンデ 1,650円
マスコット POKÉMON TRAINERS マリィ 1,650円
マスコット POKÉMON TRAINERS ビート 1,650円
マスコット POKÉMON TRAINERS ヤロー 1,650円
マスコット POKÉMON TRAINERS ルリナ 1,650円
マスコット POKÉMON TRAINERS カブ 1,650円
マスコット POKÉMON TRAINERS サイトウ 1,650円
マスコット POKÉMON TRAINERS オニオン 1,650円
マスコット POKÉMON TRAINERS マクワ 1,650円
マスコット POKÉMON TRAINERS メロン 1,650円
マスコット POKÉMON TRAINERS キバナ 1,650円
Source:
https://www.pokemon.co.jp/goods/2022/02/220204_to01.html