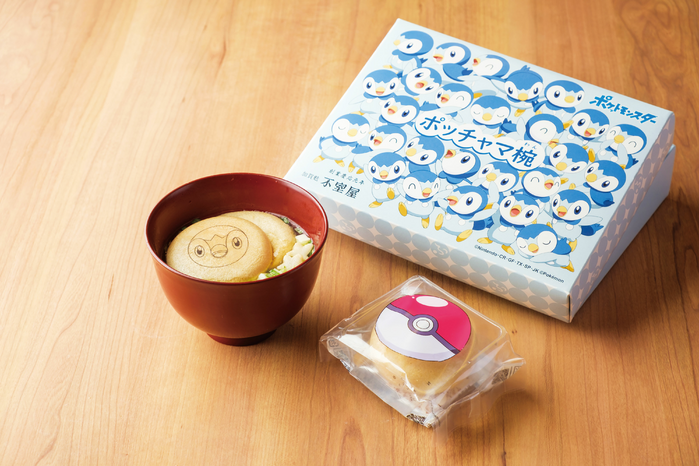 Fumuroya will launch Pochama Bowls filled with the charm of Pochama, who has been attracting attention for its Project Pochama activities, at Pokémon Centers nationwide in Japan (excluding the Pokémon Center Shibuya) and the Fumuroya Online Shop on Saturday, February 5th, 2022.
Background
Since the
Edo period
,
Kanazawa
has been a major producer of a variety of fu known as
Kaga-fu (加賀麩)
. Fu, or wheat flour gluten, is a traditional Japanese food. There are various types of fu, such as the flower-shaped Irodori-fu, and the wheel-shaped kuruma-fu. It is generally used in simmered dishes.
Fumuroya has been manufacturing and selling Kaga-fu since its establishment in 1865. Based on their desire to pass on the culture of Kaga-fu to future generations, they have decided to release a new product, the Pochama Bowl, in conjunction with the
Pocha Marché event
held at some Pokémon Center stores and the official Pokémon Store Online.
Pochama is a Water-type Pokémon, one of the first three starters that appears in Pokémon Diamond and Pearl. Project Pochama is a project to not only spread the charm of Pochama to the world, but also to support Pochama through various activities.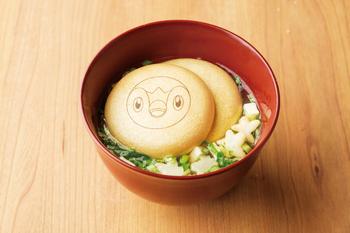 Features of the Pochama Bowl
1. Pochama Print with cute
monaka
and fu
The Pochama Bowl was developed based on their mainstay instant soup product. The round face of Pochama printed on the monaka, and the bowl is filled with a cute looking fu. There are three main types of printed patterns on the monaka, and each box contains a randomly selected monaka with a Pochama with a different expression. In some cases, even rarer patterns may be included.
2. Pour hot water and it tastes good right away. A set of four
Miso Soup
When you pour hot water into the bowl, the colorful star-shaped fu overflows from inside, making this dish a feast for the eyes. The Miso soup is made with traditional Kaga miso and is fragrant and mellow.
3. A lively package design featuring Pochama
The packaging consists of a box with Pochama all over it and individual wrappers with the image of monster balls. It is recommend as a reward for yourself or as a gift for your family and friends.
Product Details:
Name:
Pochama Bowl (ポッチャマ椀)
Release date:
Saturday, February 5th, 2022
Size:
W215×D165×H48mm
Sales price:
2,000 yen (excluding tax) or 2,160 yen (including tax) per box of four
Where to buy:
All Pokémon Centers in Japan (except Pokémon Center Shibuya):
https://www.pokemon.co.jp/shop/
Fumuroya Online Shop:
https://eshop.fumuroya.com/
Source:
https://www.pokemon.co.jp/goods/2022/02/220204_fo01.html