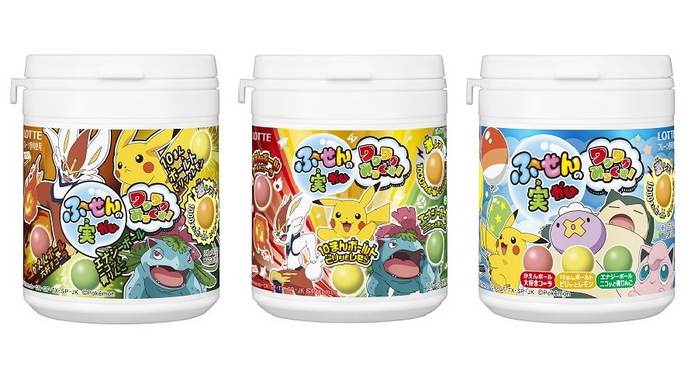 On March 8th, 2022,
Pokémon Fusen Gum Bottle Exciting Mix! (ふ~せんの実ボトルワクワクみっくす!)
will be released in Japan and when you eat it by mixing two flavors, it changes to a different taste. Peach and Orange will go on sale which is not only delicious but also full of the fun that only
fusen gum
can bring.

Product Features
A bottle of fusen fruit flavored gum with a Pokémon design. There are 3 types of bottle designs. There are exciting flavors which have assorted colors and flavors to match Pokémon's moves.
Product Details:
Product Name:
Pokémon Fusen Gum Bottle Exciting Mix! (ふ~せんの実ボトルワクワクみっくす!)
Manufacturer:
LOTTE
Launch Date:
March 8th, 2022 (Tuesday)
Launch Area:
Nationwide in Japan
Content:
131g
Size:
Vertical 89 mm x horizontal 66.2 mm
Price:
Estimated retail price around 648 yen (including tax)
Source:
https://www.pokemon.co.jp/goods/2022/03/220304_fo02.html