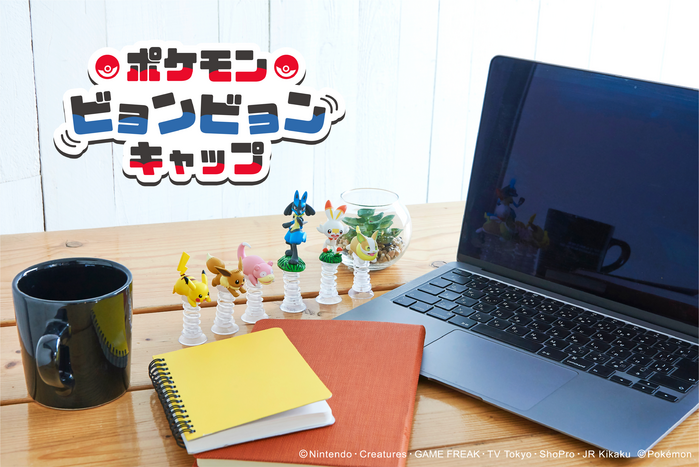 Pokémon bobbing cheerfully on your pencil and on your desk! A new mascot collection. There are 6 types of figures in total. The three-piece set includes spring part and suction cup part. The box is randomly sealed, so you won't know which Pokémon is in the box until you open it.
High resolution images from the press release have been added to an Imageboard thread
.
1. Play with the Cap
The spring part make the figure bounce around on the pencil! As the name suggests, the okémon Bouncy Cap can be attached to a pencil.
2. Display the Cap on the Desk
With figures + spring part + suction cup part, you can display it on your desk! By attaching the suction cup part, you can make it bounce on your desk or on a glass surface! The suction cup may not stick easily depending on the material. Please play with caution.
3. Just the Figures
The spring and suction cup parts are removable, so you can place the figure alone on your desk. Please find your favorite way to enjoy it!
Product Details:
Product Name:
Pokémon Bouncy Cap (ポケモンビョンビョンキャップ)
Manufacturer:
Ensky
Release Date:
Late April 2022
Figures:
Total 6 kinds (Pikachu, Eievui, Yadon, Lucario, Hibanny, Wanpachi)
Material:
PVC resin
Price:
715 yen (650 yen excluding tax)
Source:
https://www.enskyshop.com/products/detail/20662