UNIQLO UK's new 'Pokémon Meets Artist' UT Collection drops today, featuring art from magma! The shirts cost £14.90 each.
High resolution pictures of the shirts have been added to an Imageboard thread
.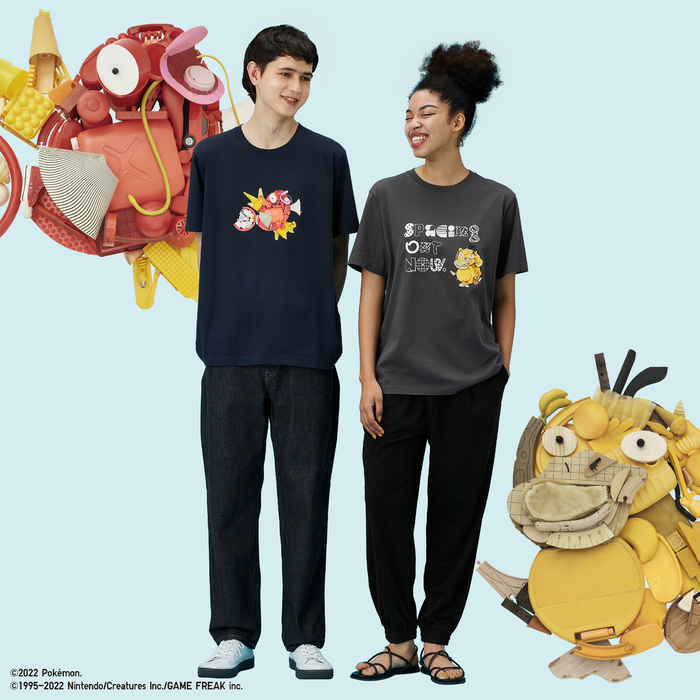 Pokémon Meets Artist
Pokémon as art! Since its creation in 1996, Pokémon has been loved worldwide. This collection features the creative direction of "magma," a new artist duo whose creativity has produced a collection full of Pokémon charm!
artist unit: magma
An artist unit by Jun Sugiyama and Kenichi Miyazawa. They use their unique outlook to create works with waste materials, resin, and motor appliances, and have expanded into furniture, products, and space direction. They are garnering much attention both domestically and abroad for their vaguely nostalgic works that fuse analogue and crazy colors.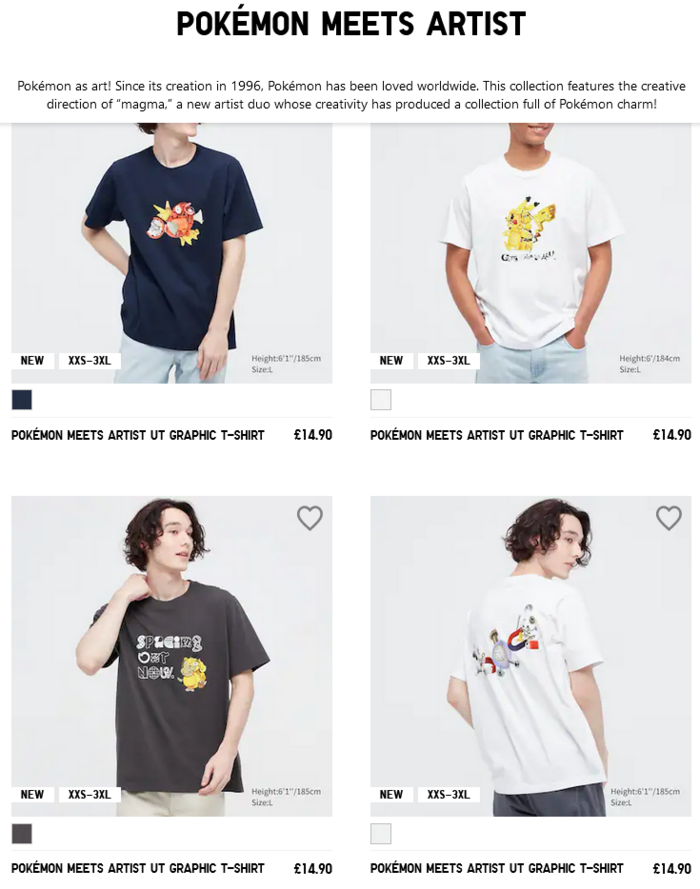 Source:
https://www.uniqlo.com/uk/en/men/featured/ut-graphic-print-collections