The
Pokémon UNITE Game Update - April 28th, 2022 - Ver. 1.5.1.2
update is now available. A UNITE Membership has been announced as well as Pokémon UNITE Day.
YouTube Clip - Battle Pass Pokébuki has begun!
Source:
https://www.youtube.com/watch?v=vudHNriygqI
YouTube Clip - Pokemon UNITE Battle Pass Season 7 PV
Source:
https://www.youtube.com/watch?v=Z6IAhz6cjy4
Pokémon UNITE Announces April 28th, 2022 Update, Including the Start of the Seventh Season Battle Pass in Pokémon UNITE!
A chic new Holowear appearances, a new season of Ranked Matches, and much more updates coming your way!
1. "Pokébuki Battle Pass", the 7th season of Battle Pass, will begin on April 28!
Get the chic Holowear Pokébuki Style for Blastoise! The holowear you can get with this Premium Pass are Blastoise Pokébuki Style and Charizard Shinobi Style!
2. Play a lot of battles and get rewards!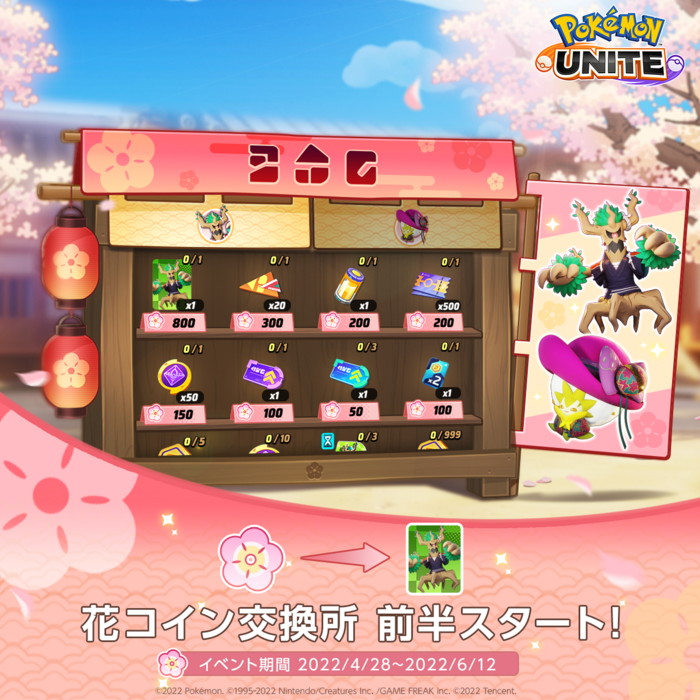 Exchange Flower Coins for various items by completing event missions starting on April 28th, 2022. The main reward for the first half of the event (~May 19) is Trevenant Happi Coat Style! In addition, you can use free limited-time holowear and Pokémon licenses in the event. Enjoy the battles dressed up in your holowear! Look forward to the rewards in the second half of the event.
3. A new season of Ranked Match will start on April 28th, 2022!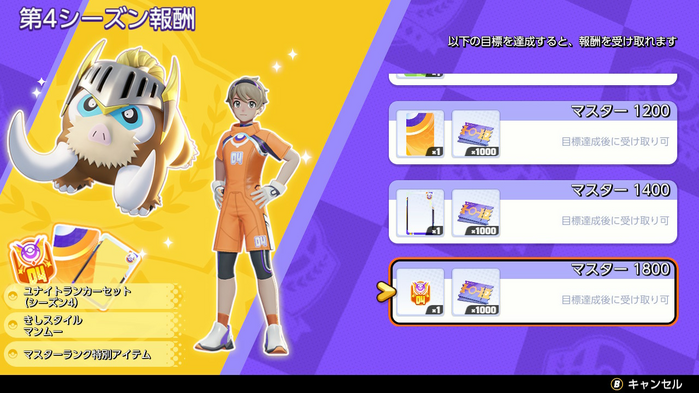 Ranked Match Season 4 will begin on Thursday, April 28th, 2022 at 4pm. The reward for reaching the Expert Class is the Mamoswine Knight Style!
4. Pokémon UNITE Day begins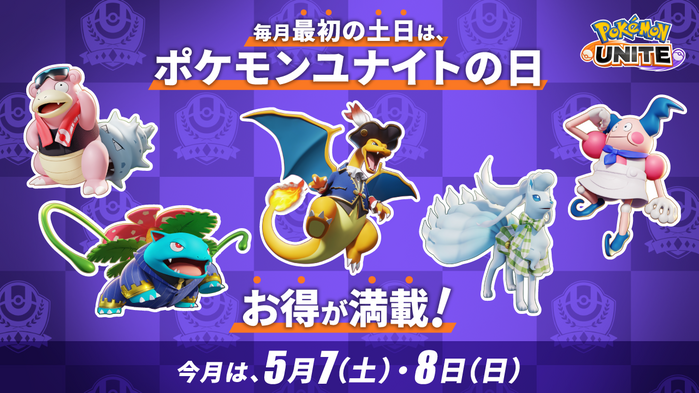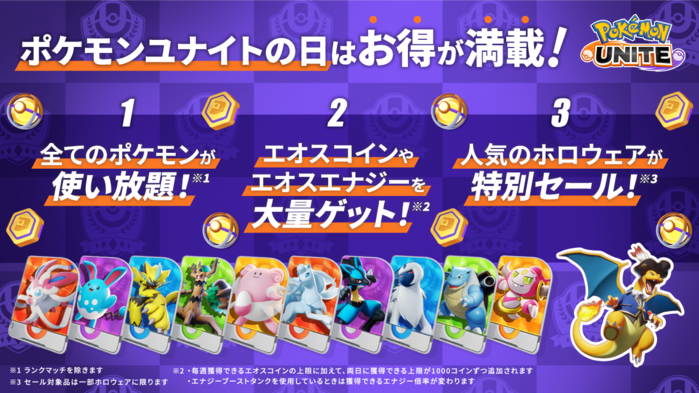 Starting the first Saturday of every month, two days are Pokémon UNITE Day! It starts on May 7th, 2022 goes to Sunday, May 8th, 2022. Period: Saturday, May 7, 9:00 a.m. to Monday, May 9, 8:59 p.m. JST. Four campaigns will be held during this two-day weekend.
1. Free play for all Pokémon! You can use the Unite license for all Pokémon for free. This is a great opportunity to try out Pokémon you have been curious about. You cannot use it in Ranked Matches.
2. Holowear on sale! Some Holowear items will be on sale.
3. Aeos Coin Increase Campaign! You can get more Aeos Coins than usual when you battle. You can earn 100 coins for each battle you participate in. In addition to the maximum amount of Aeos Coins you can earn each week, the maximum amount you can earn on both days will be increased by 1,000 coins.
4. Aeos Energy increase campaign! Aeos Energy will be increased by 1X when you battle. Collect Aeos Energy and transfer it to Energy Rewards to earn rewards! *If you have used the "Energy Boost Tank", you will receive 3 times the total amount of Aeos Energy, and if you have used the "Energy Boost Tank (4x)", you will receive 6 times the total amount of Aeos Energy.
5. UNITE Membership is now available! Lots of benefits for members!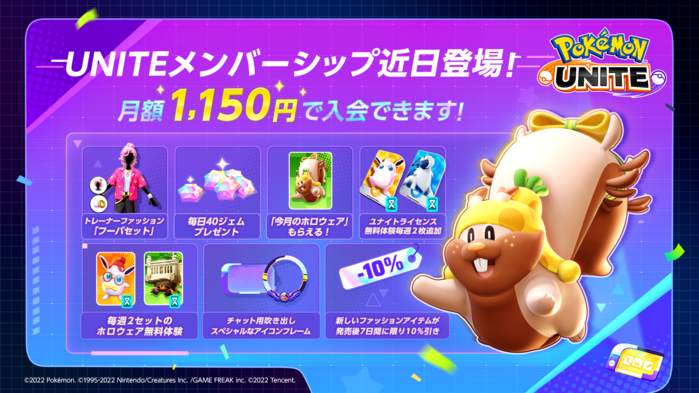 UNITE Membership offers many benefits!
1. Get a special "Holowear of the Month" gift!
2. 2 additional free Unite Licenses will be released on a weekly basis.
3. 2 free Holowears Trial licenses per week.
4. Access to exclusive chat balloons and special icon frames for membership members.
5. 10% discount on Trainer Fashion items when purchased with Gems/Aeos tickets for the first week after launch only.
6. 40 Gems given every day!
As an initial registration bonus, you will receive an additional Trainer Fashion item "Hoopa Set"!
This is a great deal for those who play a lot. You can join for 1,150 yen per month. The service start date and time hasn't been announced, so please wait for an announcement.